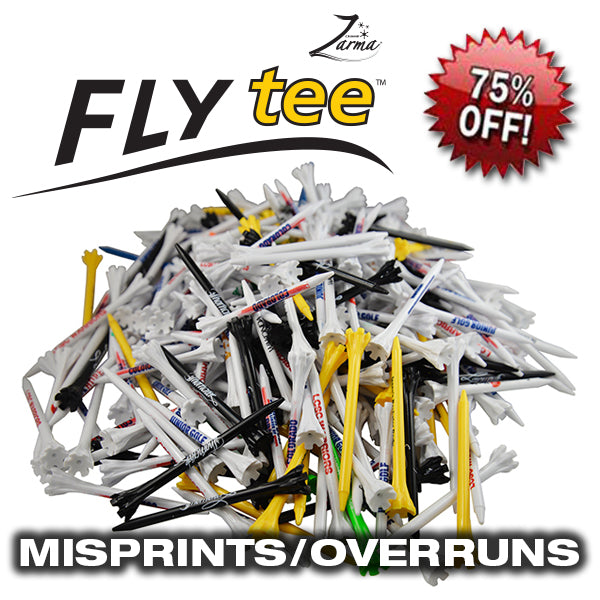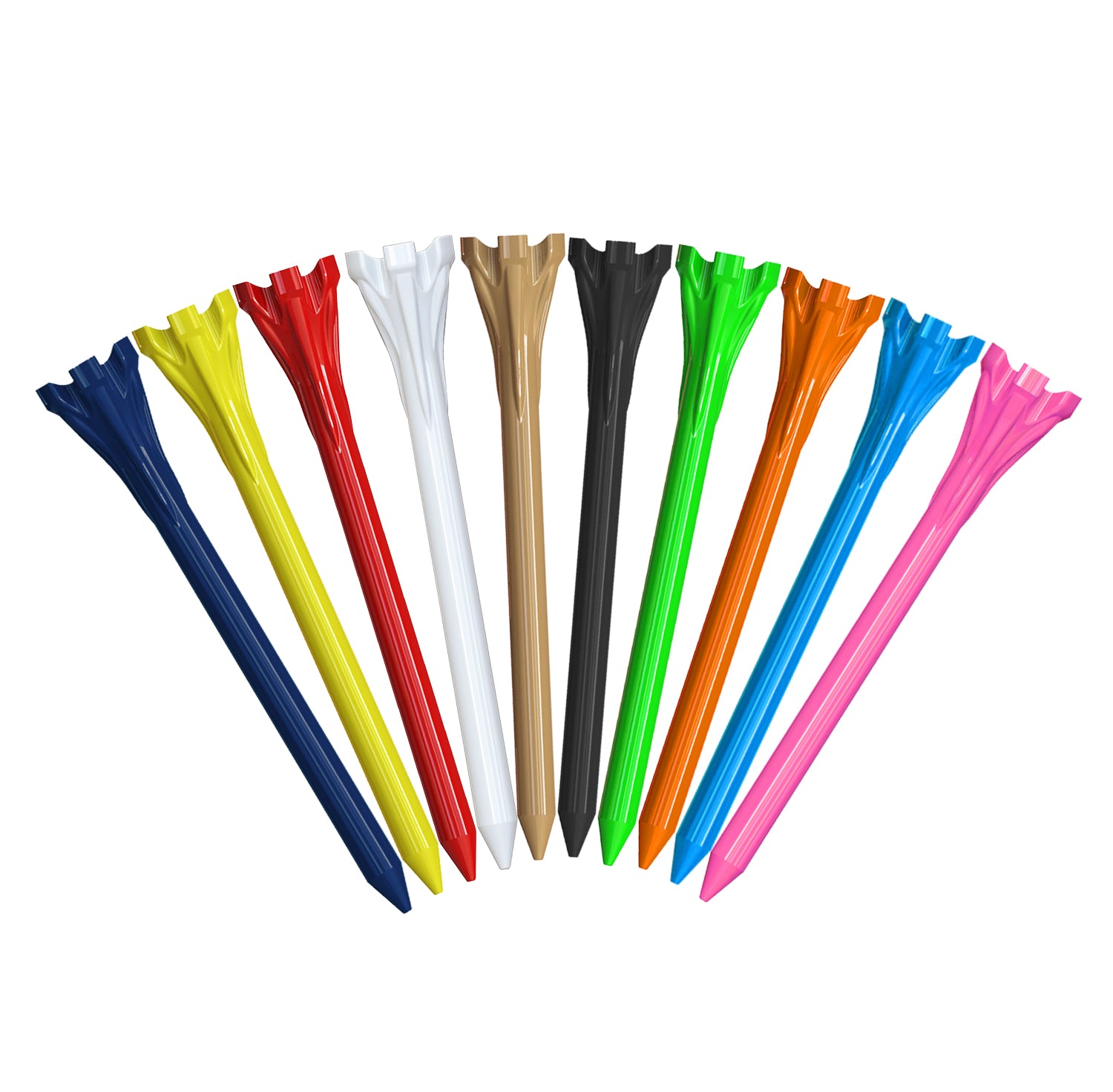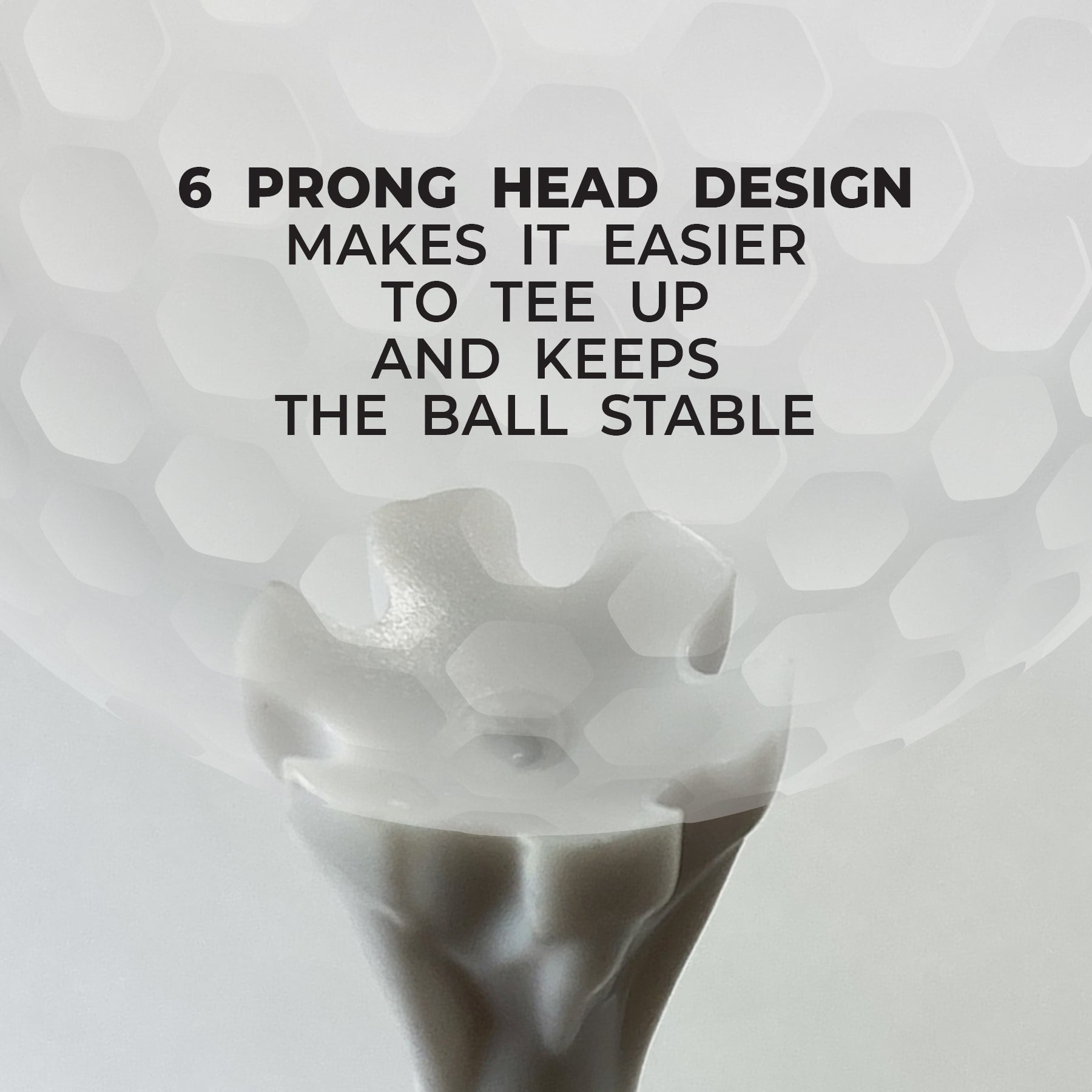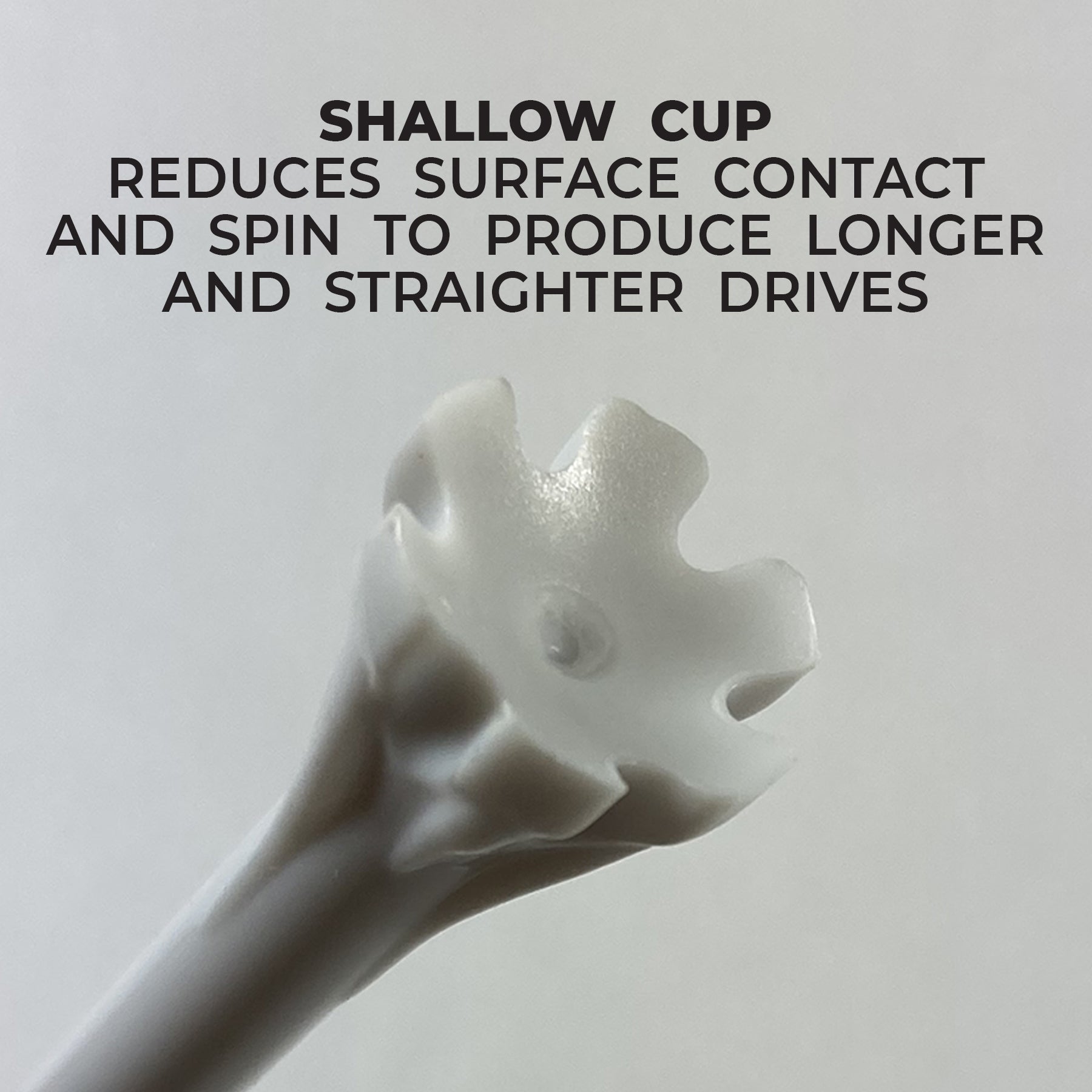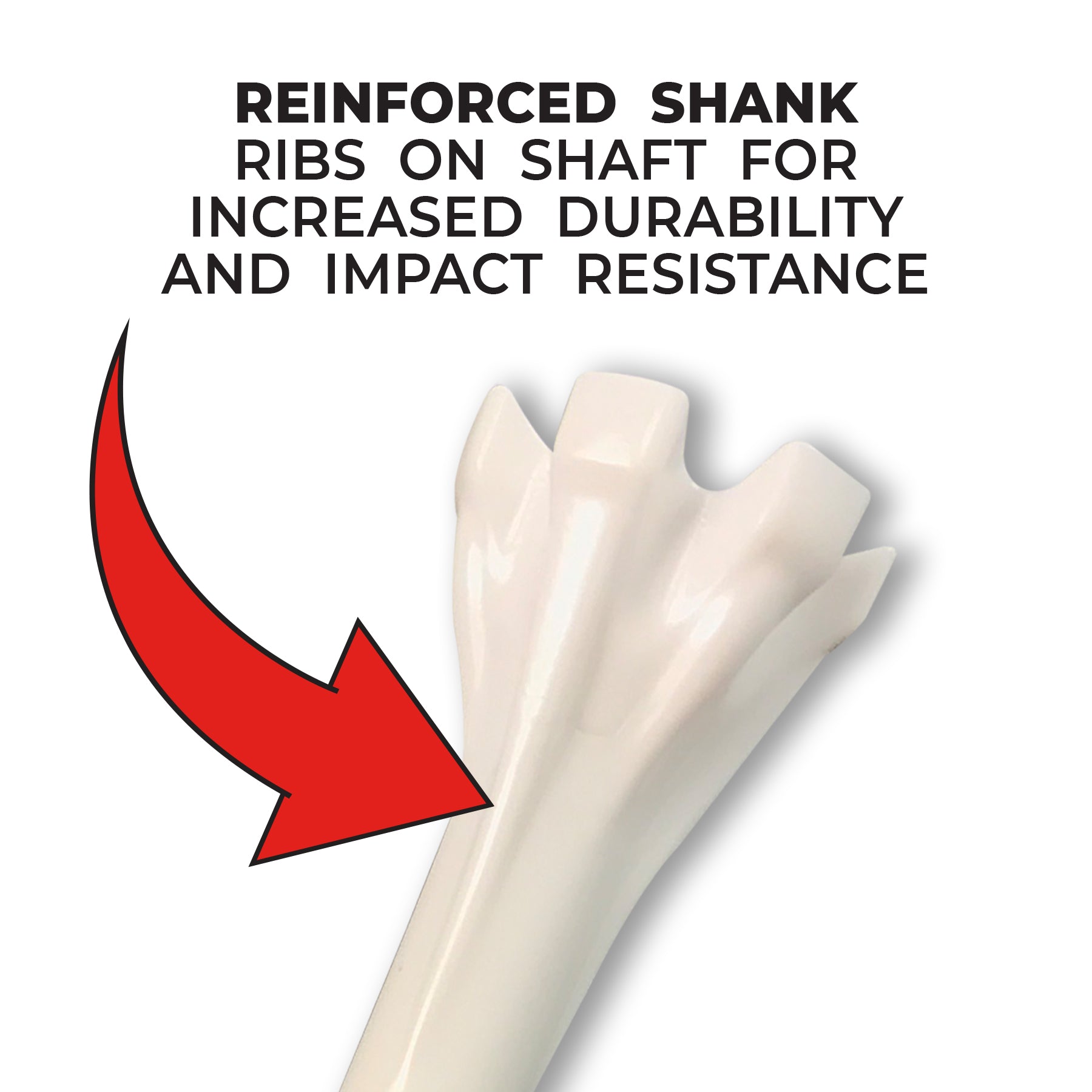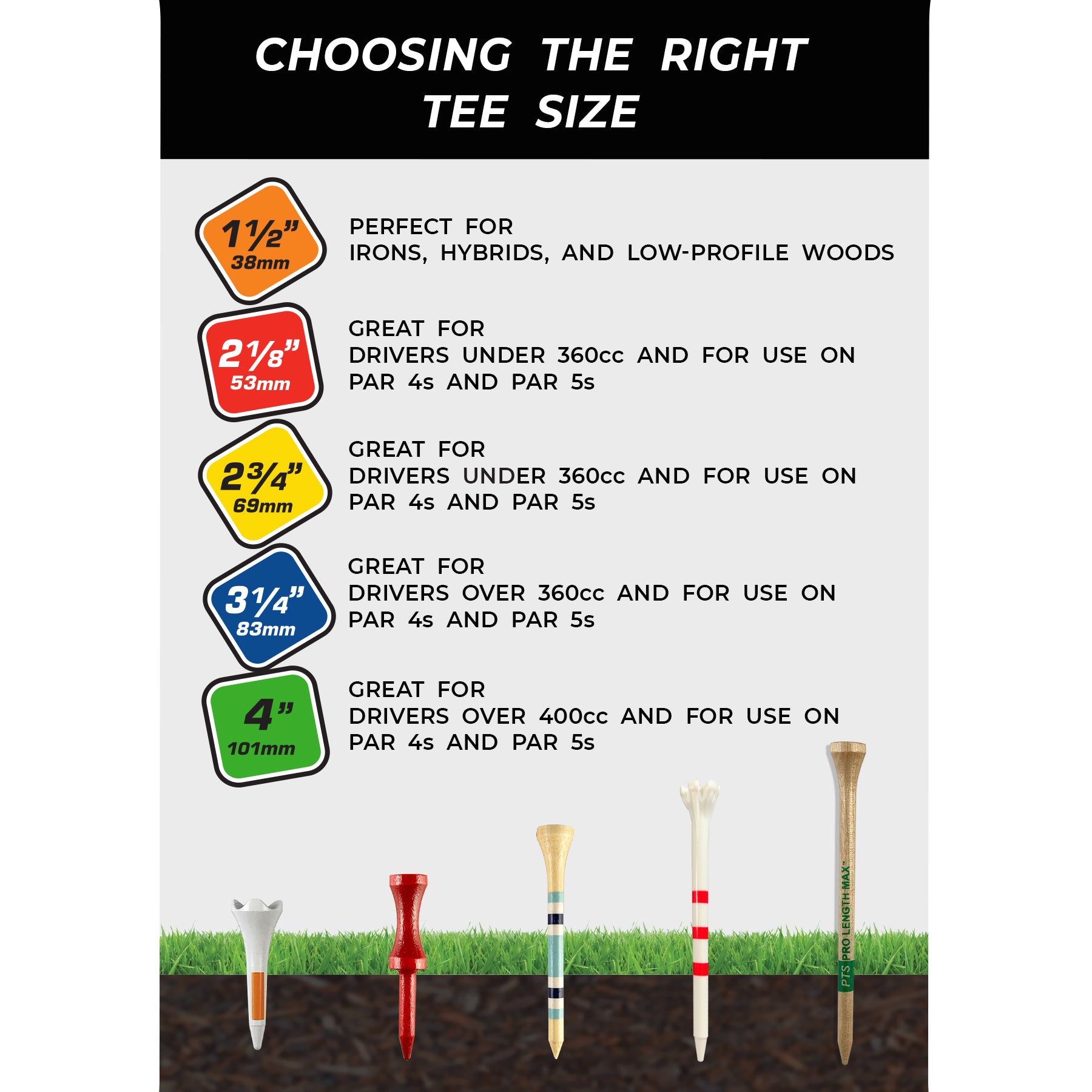 Zarma FLYTee™ Plastic Tees - Misprints/Overruns (Packs of 250 Tees)
Zarma FLYTee™ Plastic Tees (Misprints/Overruns)
Here's a steal! We have limited quantities of the popular Zarma FLYTees in over-runs and misprints offered at a HUGE discount. Ignore the imprint and enjoy this unique design at a mere fraction of the regular price.
Zarma FLYTee™ Plastic golf tees are performance tees that will increase your distance and accuracy from tee to green. The durable plastic design and  6-prong head make it is easier to place the ball on the tee and keep it stable. With its added durability and contoured cup, this tee gives top performance to all golfers, from amateurs to professionals.