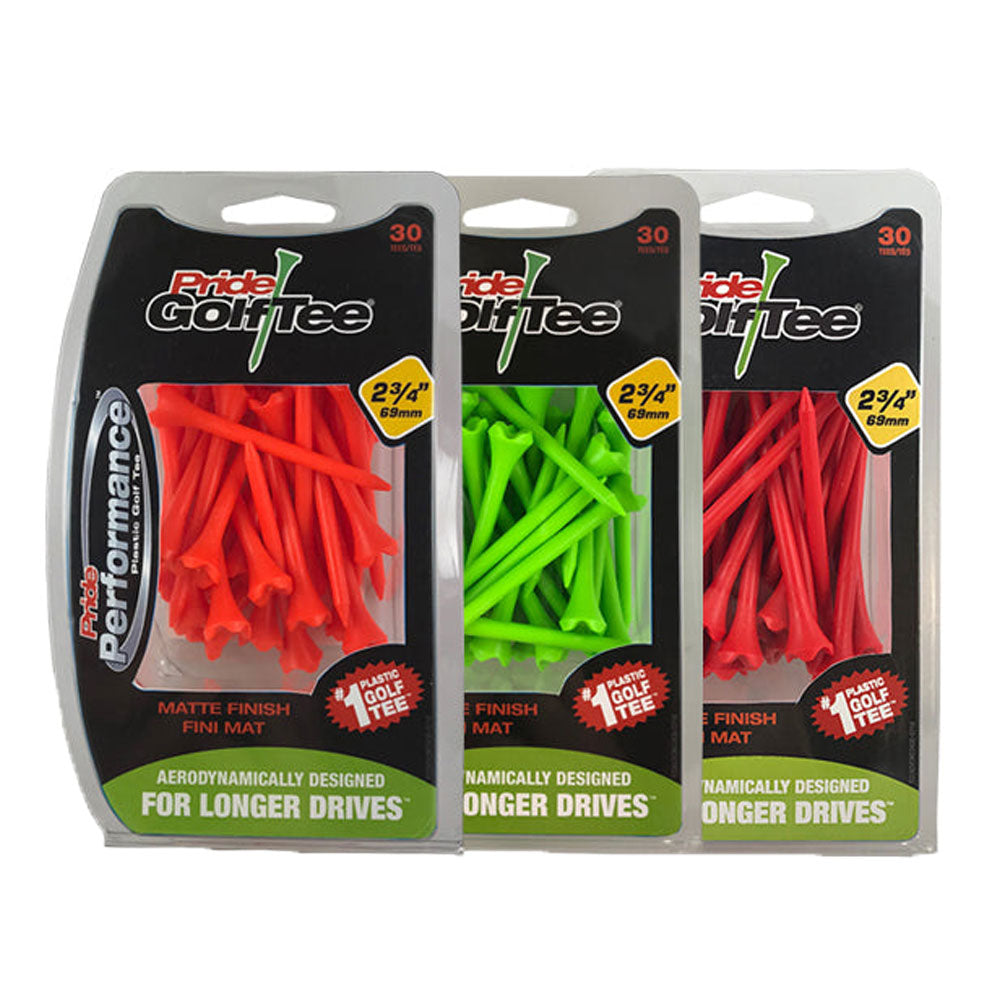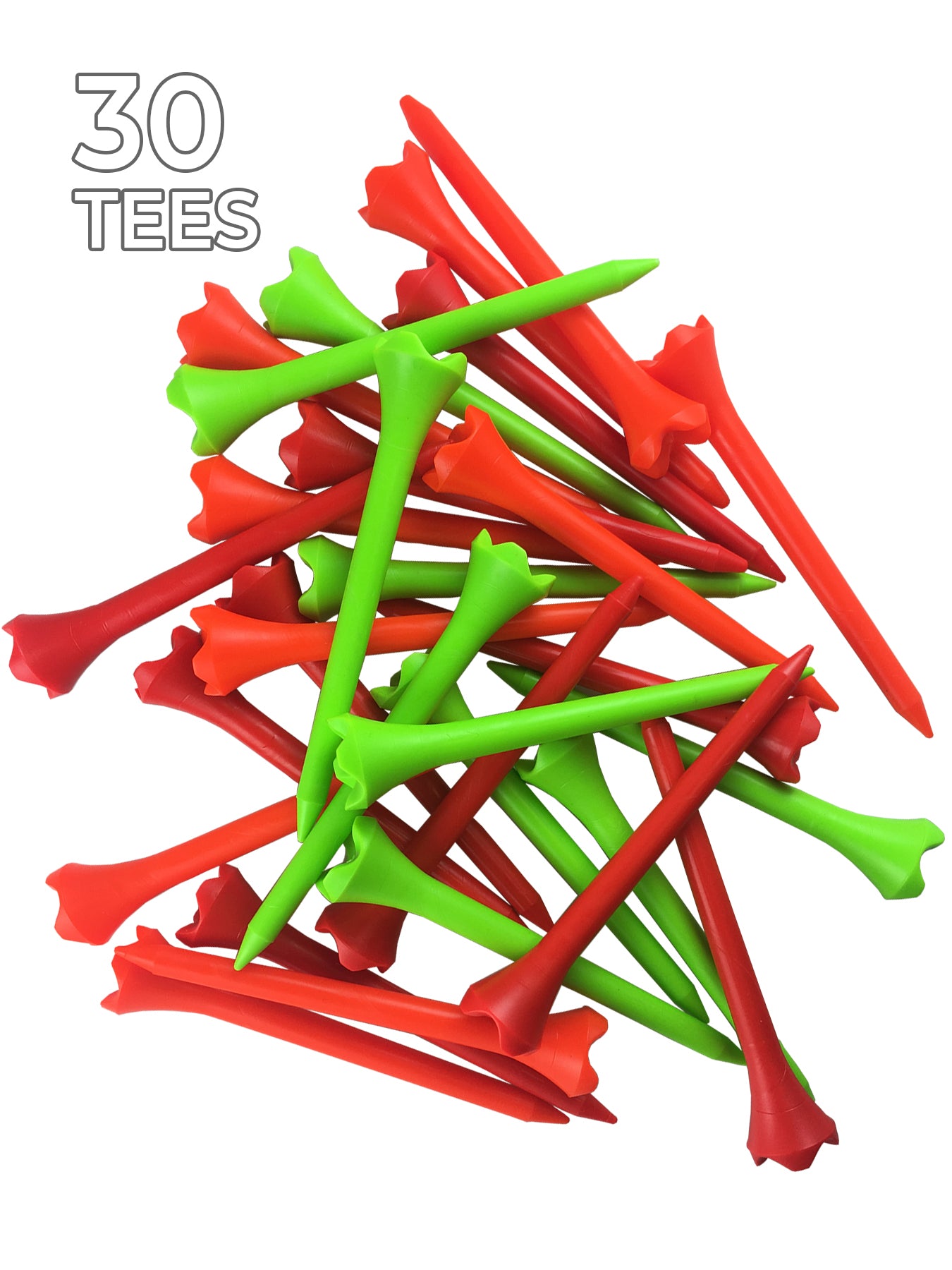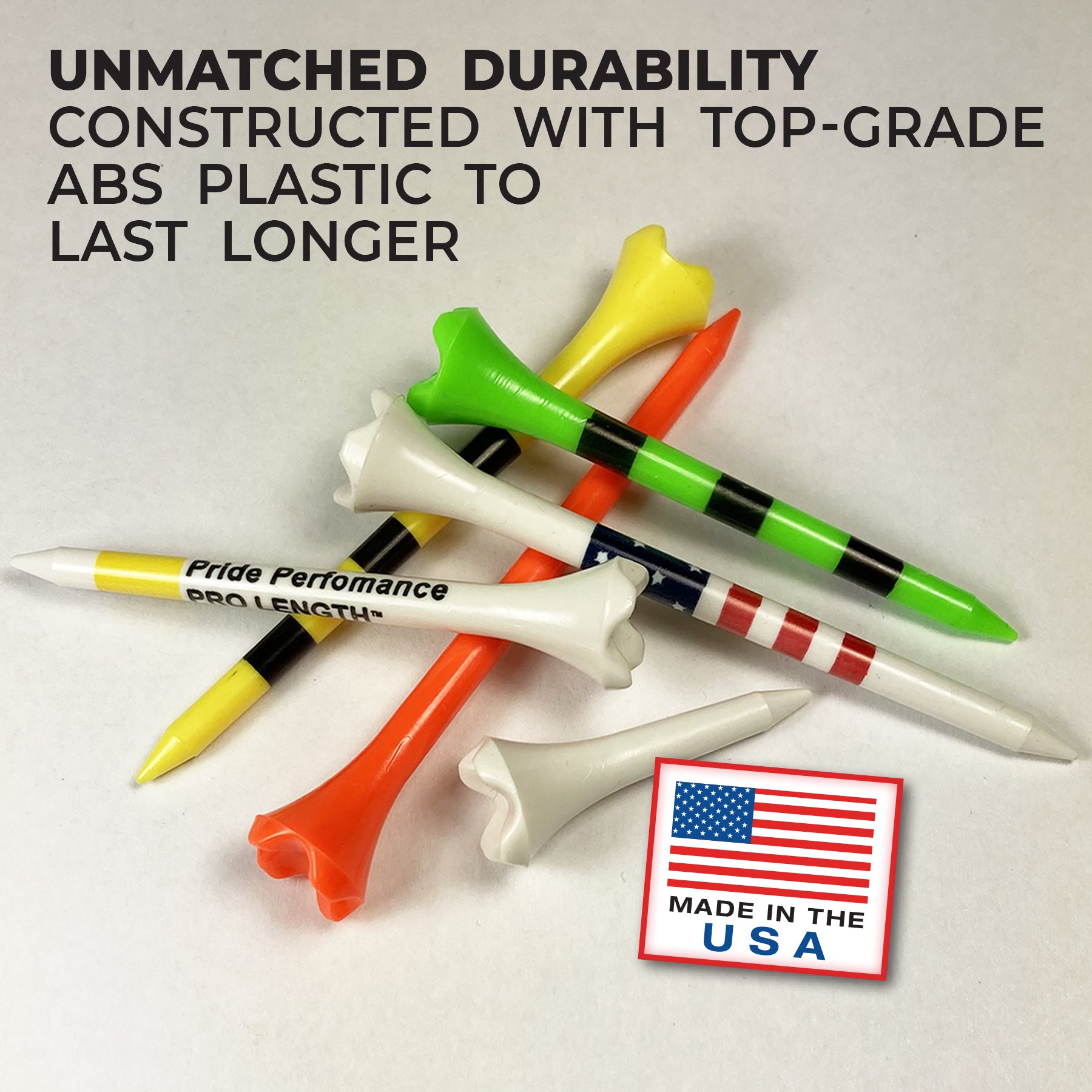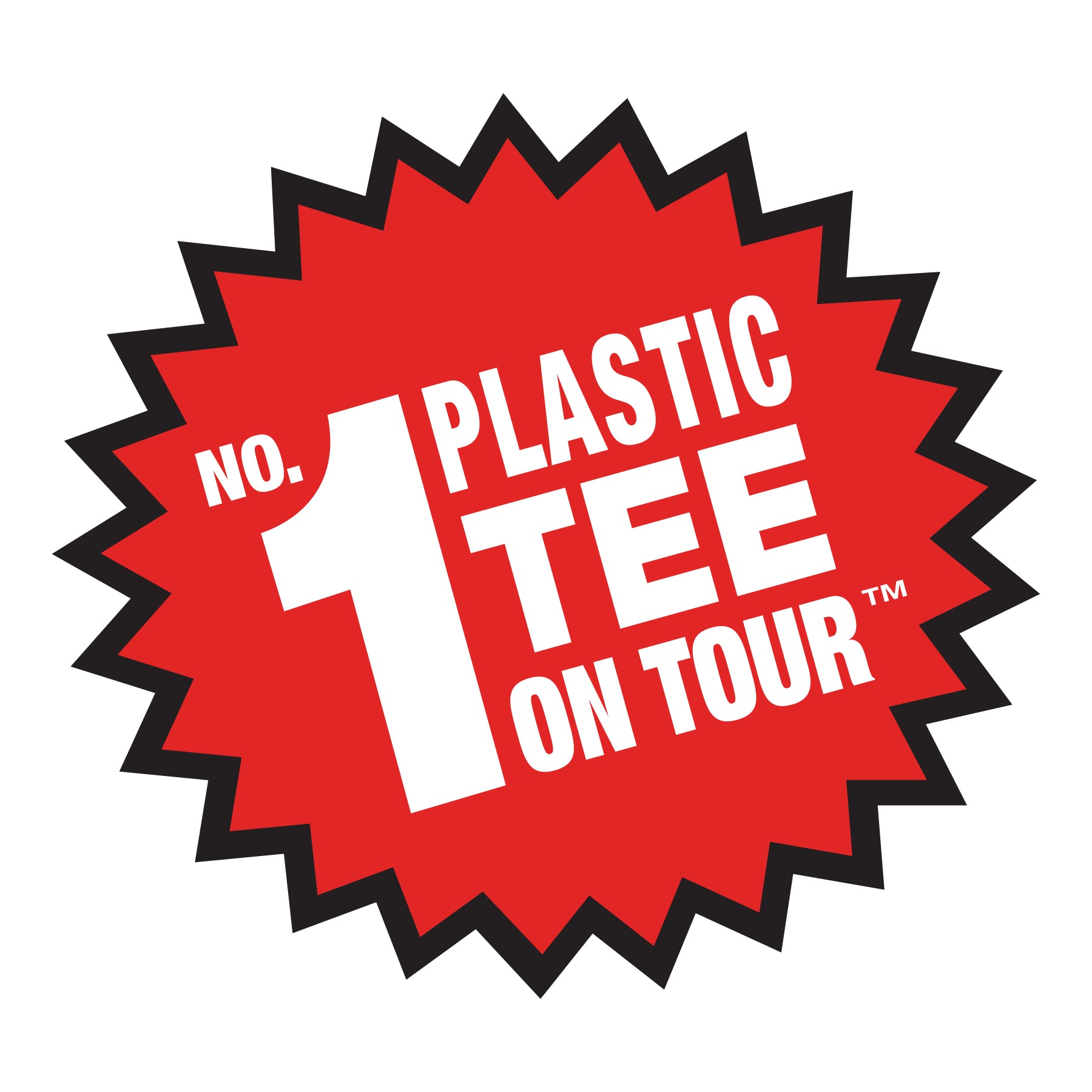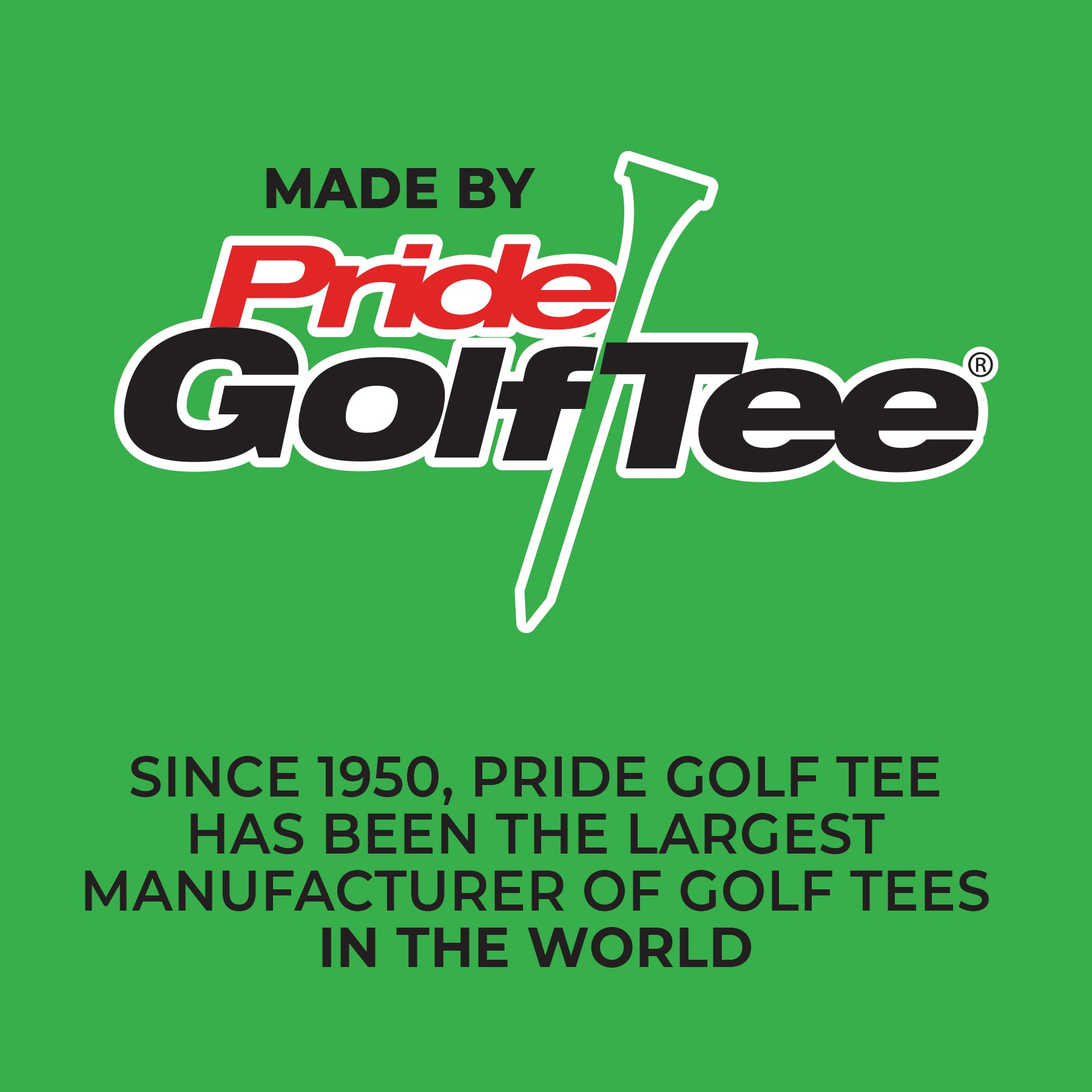 Pride Performance™ Matte Finish Plastic Tees - 30ct Packs
Pride Performance™ Matte Finish tees are the newest line in the Pride Golf Tee family. They are available in three bright colors: Green, Red, and Orange... or a color mix.
Pride Performance™ Plastic golf tees are a specialized tee constructed with top-grade ABS material, which gives them unmatched durability, lasting for more drives than traditional tees. Performance™ tees are engineered with special low-resistant heads that creates less friction between the tee and the golf ball during impact resulting in longer drives! 
Choose from 2 3/4" or 3 1/4" Performance™ Tee Sizes - 30 Tee Packs
Many golfers have a particular favorite size depending on the club being used. The 2 3/4" size is the most commonly ordered tee size and is great for drivers under 360cc. The longer 3 1/4" size is a popular size for all drivers.
2 3/4" - for drivers under 360cc
3 1/4" - for drivers over 360cc