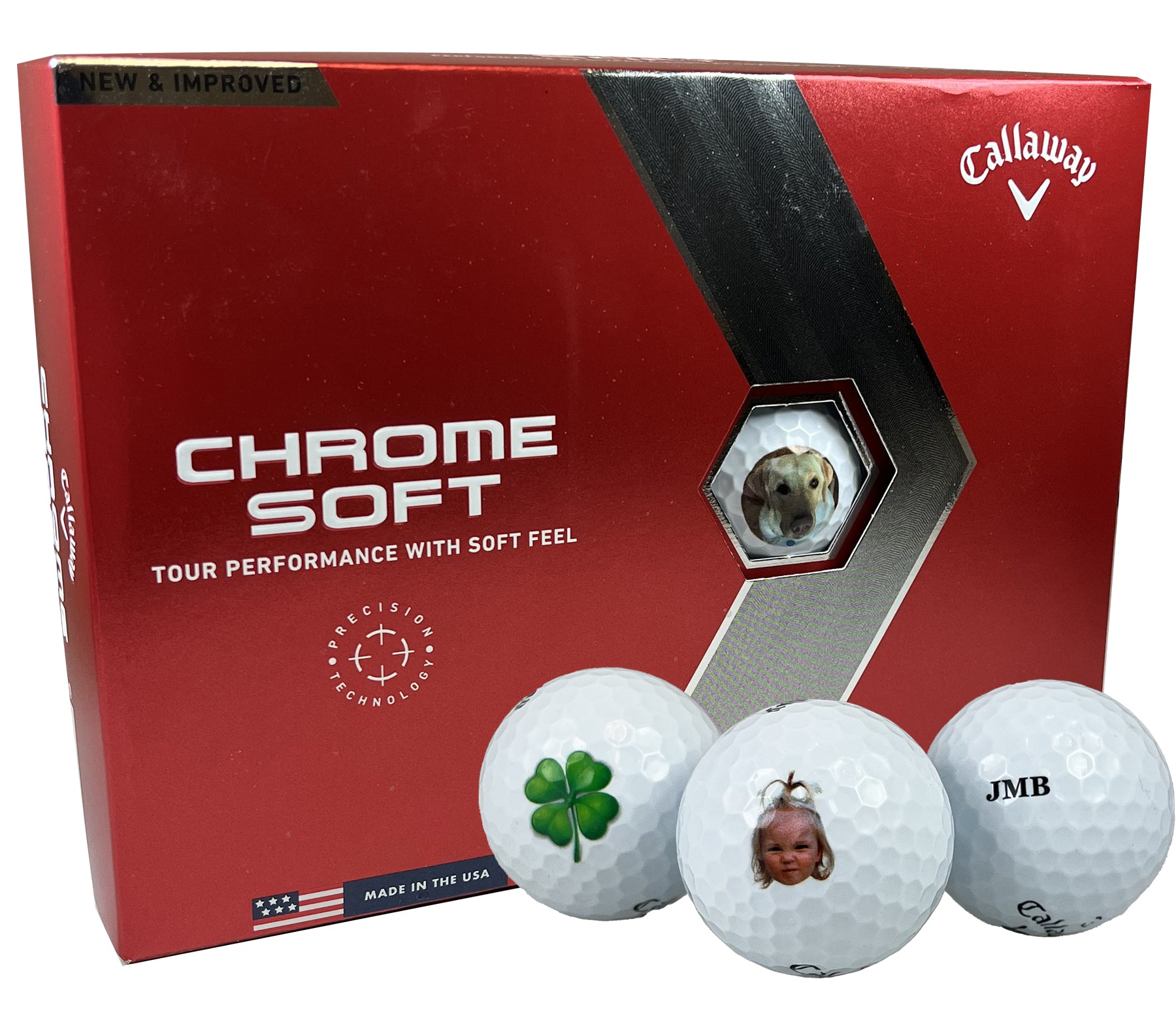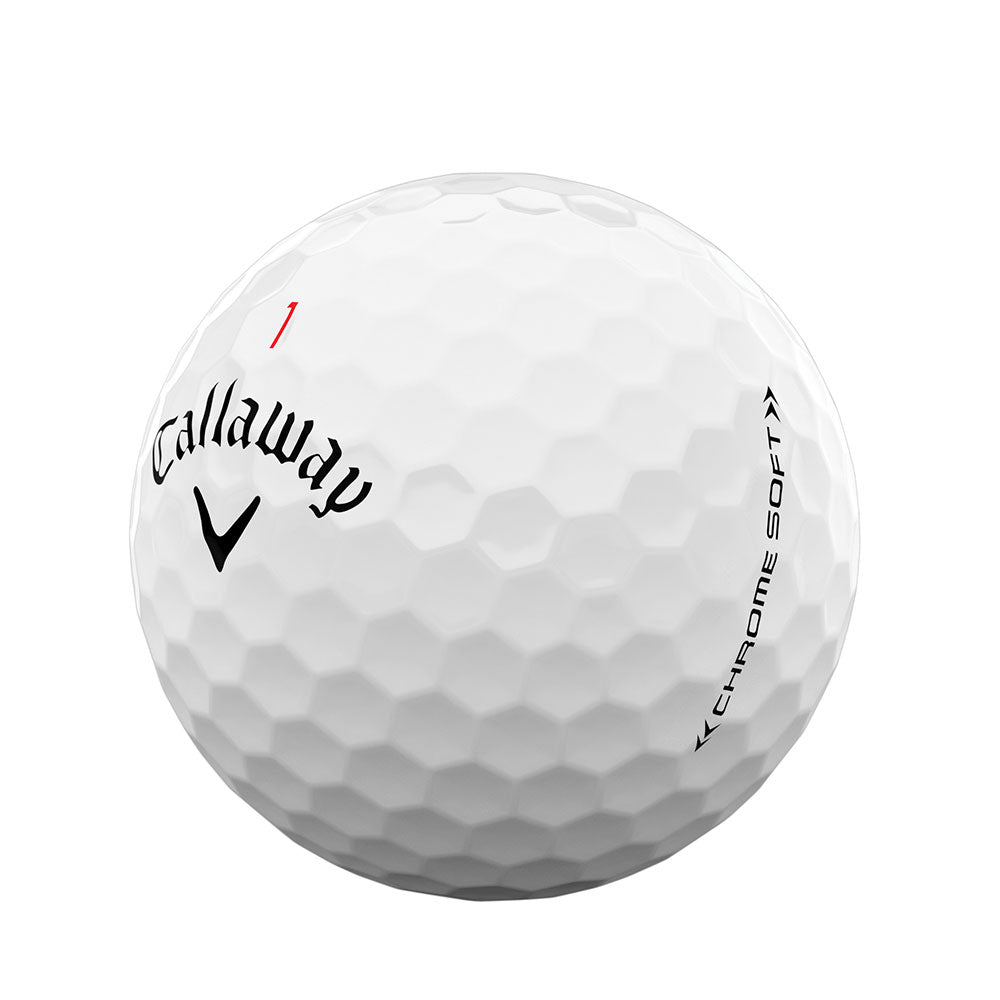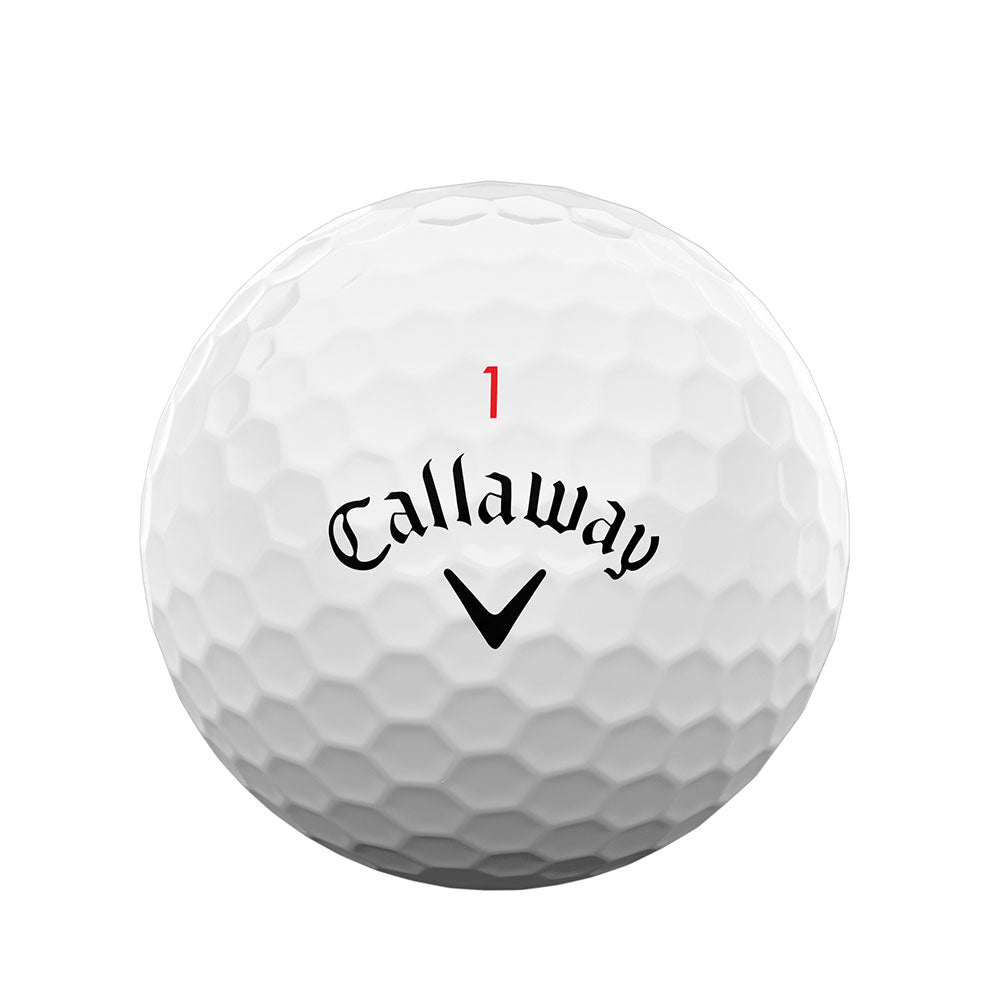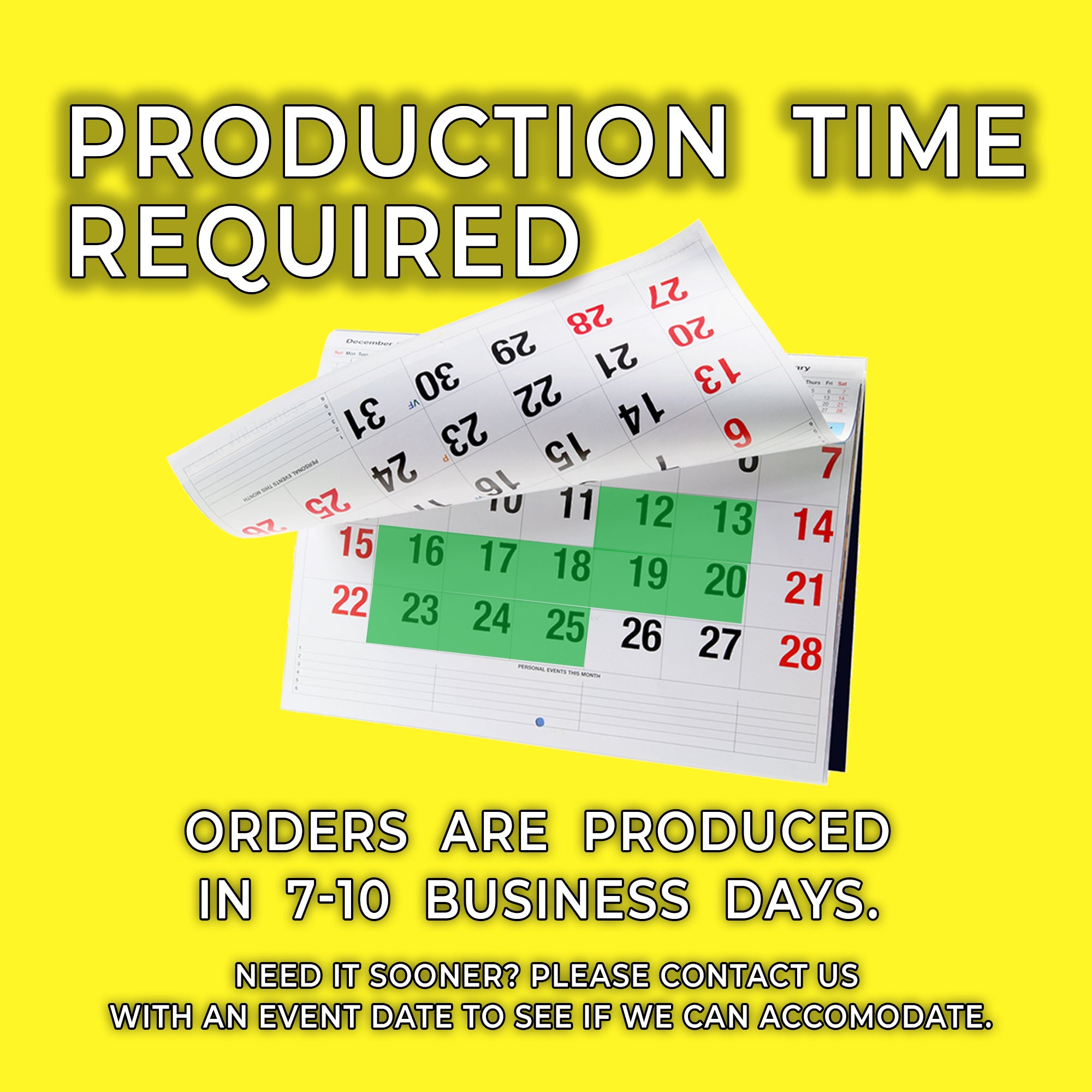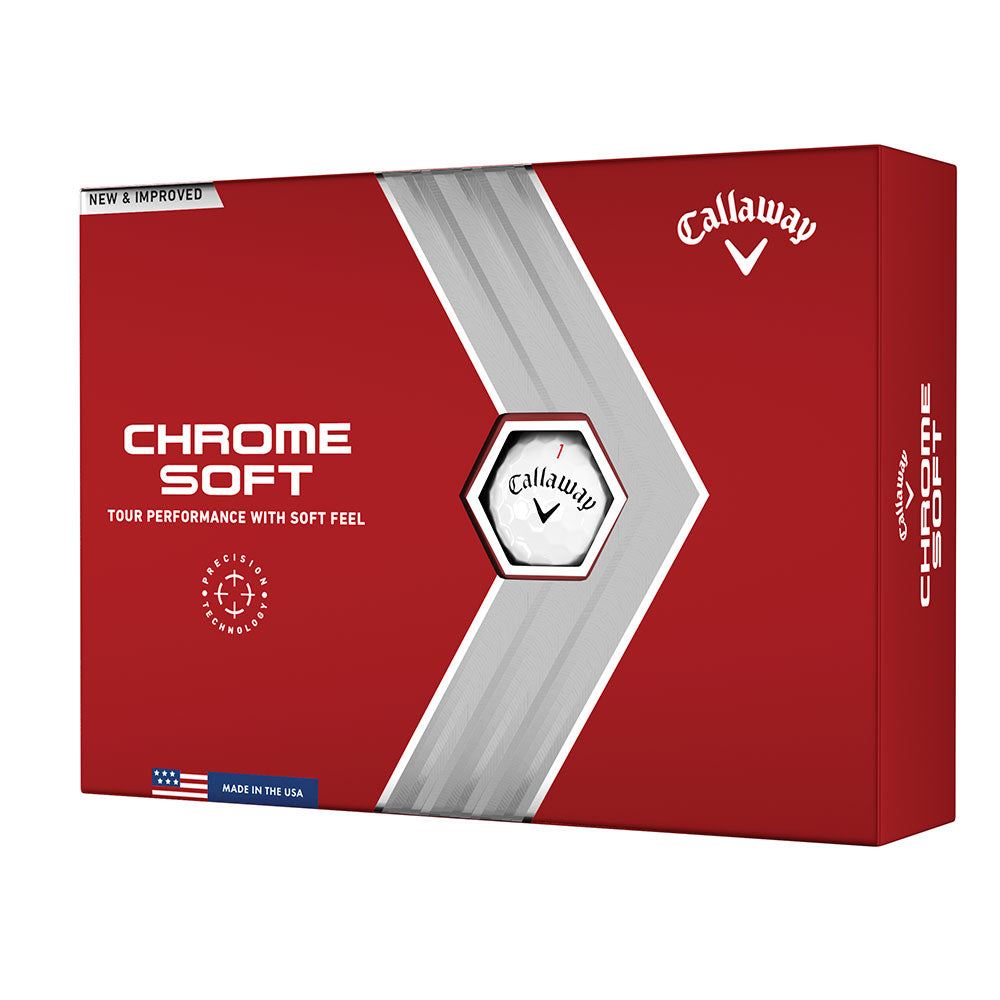 Callaway Chrome Soft - Custom Text Imprint
How long will it take to receive my Callaway Custom Text imprinted order?
Callaway Custom Text imprinted orders are shipped five (5) business days after order is received. Orders received after 12:00 PM Central Time will be processed the following business day. Shipping time is in addition to production time.
Transit/Shipping Time:
• Ground (Standard): 5-7 business days
• 3-Day (Expedited): 3 business days
• Next Day Air (Express): The following business day


Customization: Text Imprinted
Questions? 877-205-0661

Customize with up to three lines of text!
- Use up to 17 characters per line including spaces.
- If 4 characters or less are entered in all lines - 11pt. font will be used.
- If 5-8 characters are entered in all lines - 9pt. font will be used.
- If 9 characters or more are entered in all lines - 8pt. font will be used.
- Font used for imprint is a san-serif / block style font
Low Spin Off The Tee For Exceptional Distance
Low spin off the driver for maximum ball speed and distance with the SoftFast Core. The core is the key to long, straight distance off the tee, and our optimized HEX Aerodynamics makes Chrome Soft even longer by reducing drag and increasing lift.
Low Compression For Incredibly Soft Feel
The low compression lets you compress the ball on iron shots for incredibly soft feel, and it's amazing around the greens. Now, all golfers can compress the ball like a Tour player.
Tour Urethane Cover for Excellent Control
A high level of control for aggressive shots into the green comes from soft feel and the Tour Urethane Cover. It's built for consistency that you can depend on with every shot.