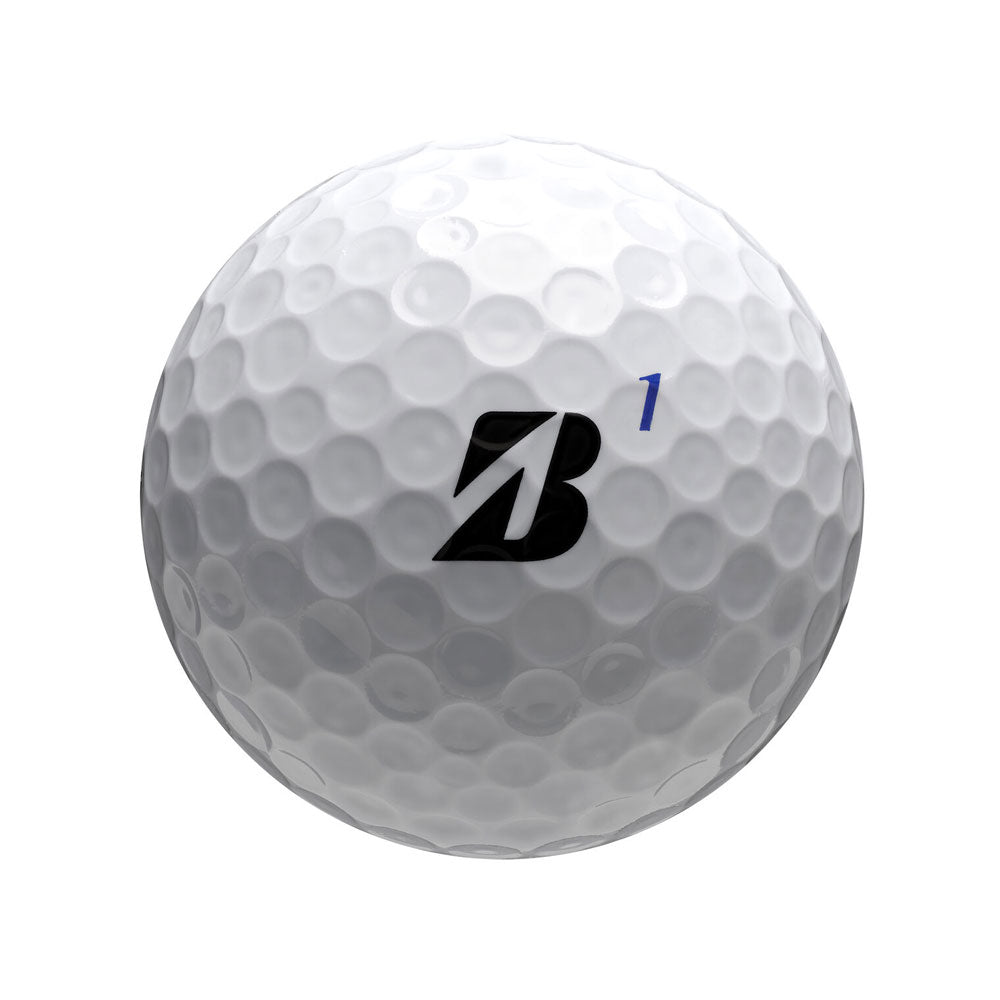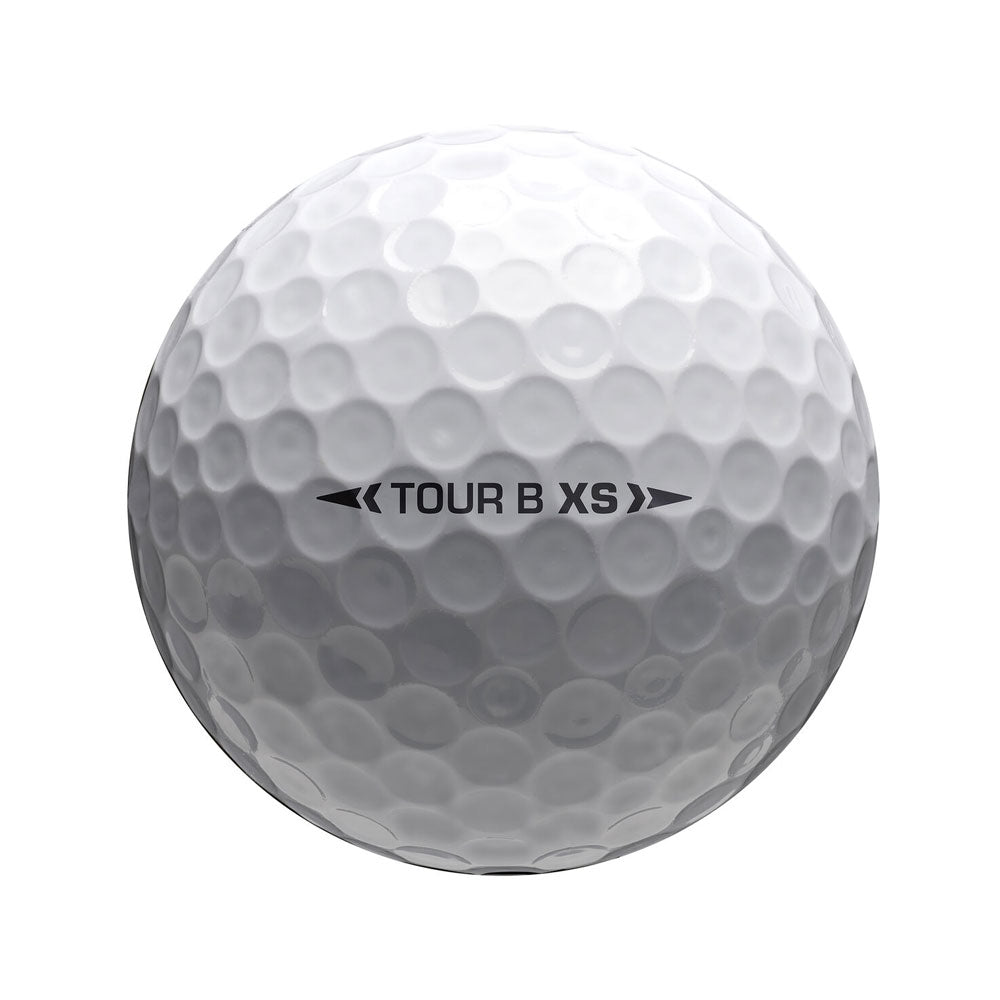 Bridgestone Tour B XS - Custom Logo Imprint
How long will it take to receive my Custom Logo imprinted order?
Custom Logo imprinted orders are shipped three (3) business days after Artwork Proof approval. Approvals received after 12:00 PM Central Time will be processed the following business day. Orders over 50 dozen will have a 10-day production time. Shipping time is in addition to production time.
Transit/Shipping Time:
• Ground (Standard): 5-7 business days
• 3-Day (Expedited): 3 business days
• Next Day Air (Express): The following business day

Customization: Logo Imprinted
Maximum Print Area is 0.75" x 0.75"
Questions? 877-205-0661
TOUR B XS Technology
Switch to the TOUR B XS to feel what its like to gain control, distance, and a decisive advantage over the competition.
Feel for more birdies and distance to help you attack the course. The enhanced feel of the TOUR B XS comes from a softer cover as a result of the SlipRes technology. The TOUR B XS gets distance as a result of increased ball speed from the gradation core construction. Tee through green the TOUR B XS is designed to give you an edge on the course. 
• More distance comes from the ball's increased speed given by the Gradational Core construction. Bridgestone's TOUR B XS golf balls offer a softer feel from the 75 compression rating producing higher ball velocity
• Using SlipRes Technology, the ball's cover provides greater friction by grabbing the grooves of the irons and wedges on approach shots offering greater spin and resists slipping up on the driver's face for lower spin on full shots. Improvements were made in the Dual Dimple Technology as well so that it is present in all 330 dimples.
There are 12 golf balls printed with your 1 to 4 color logo in each box. Each 12 ball box has 4 sleeves inside that each contain 3 logo golf balls.