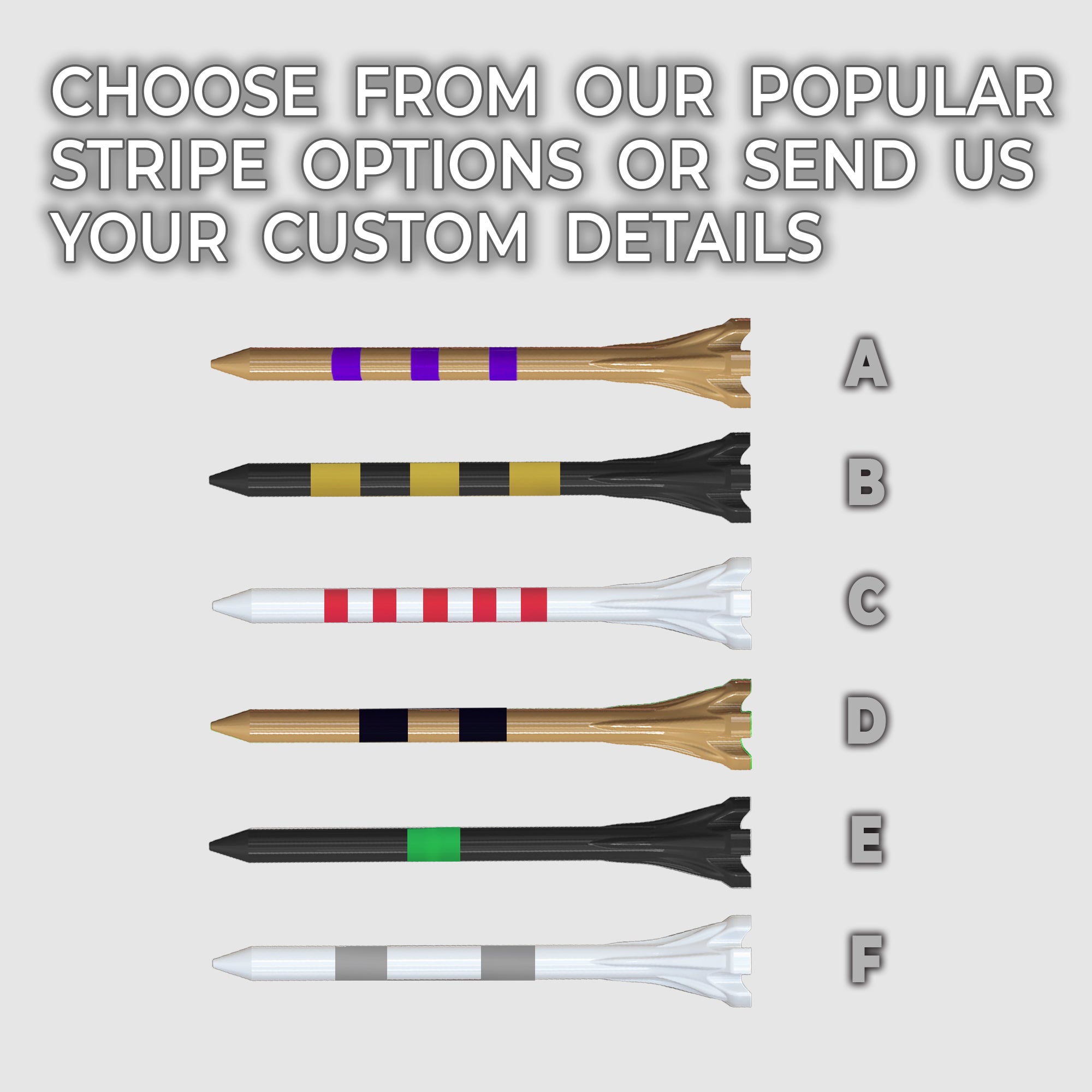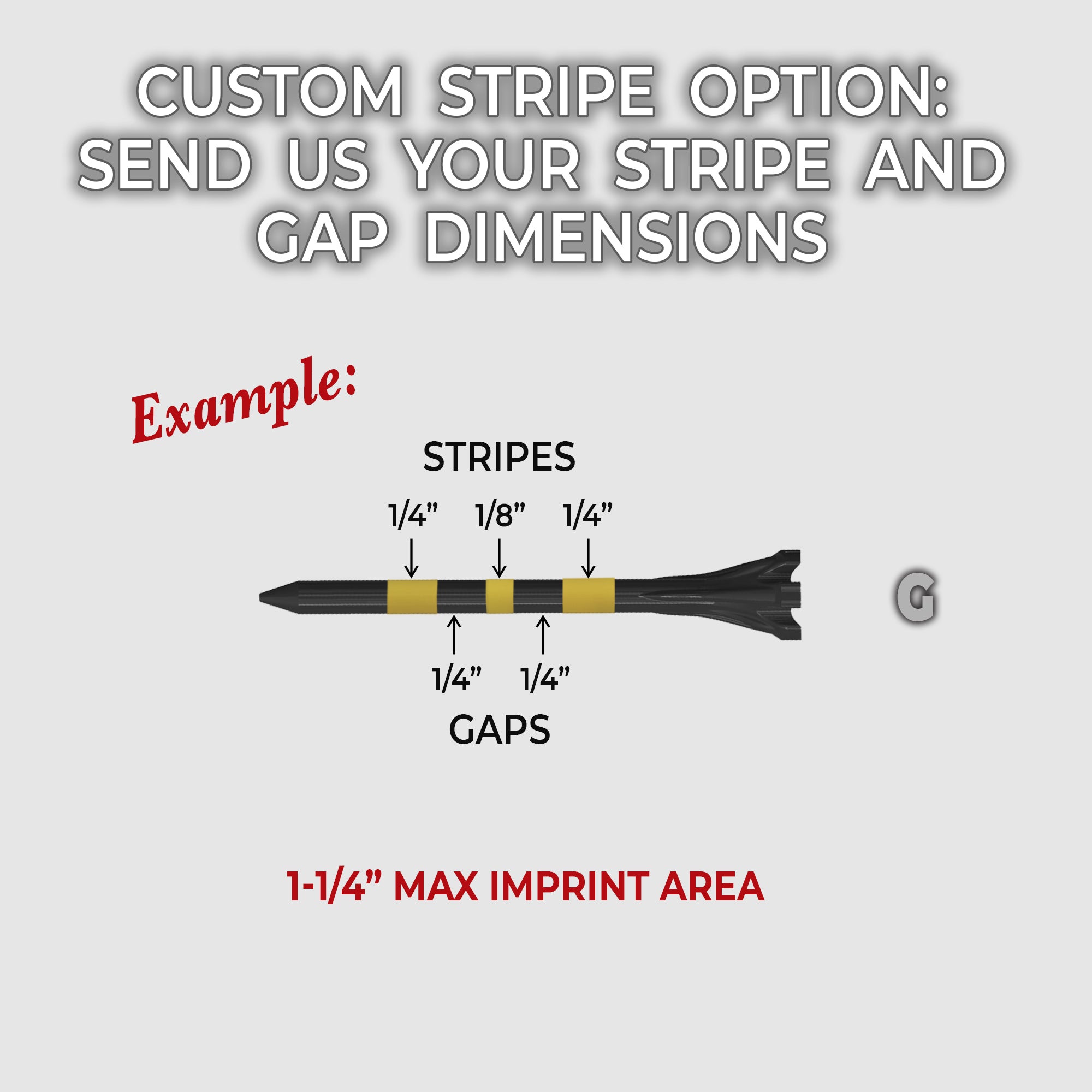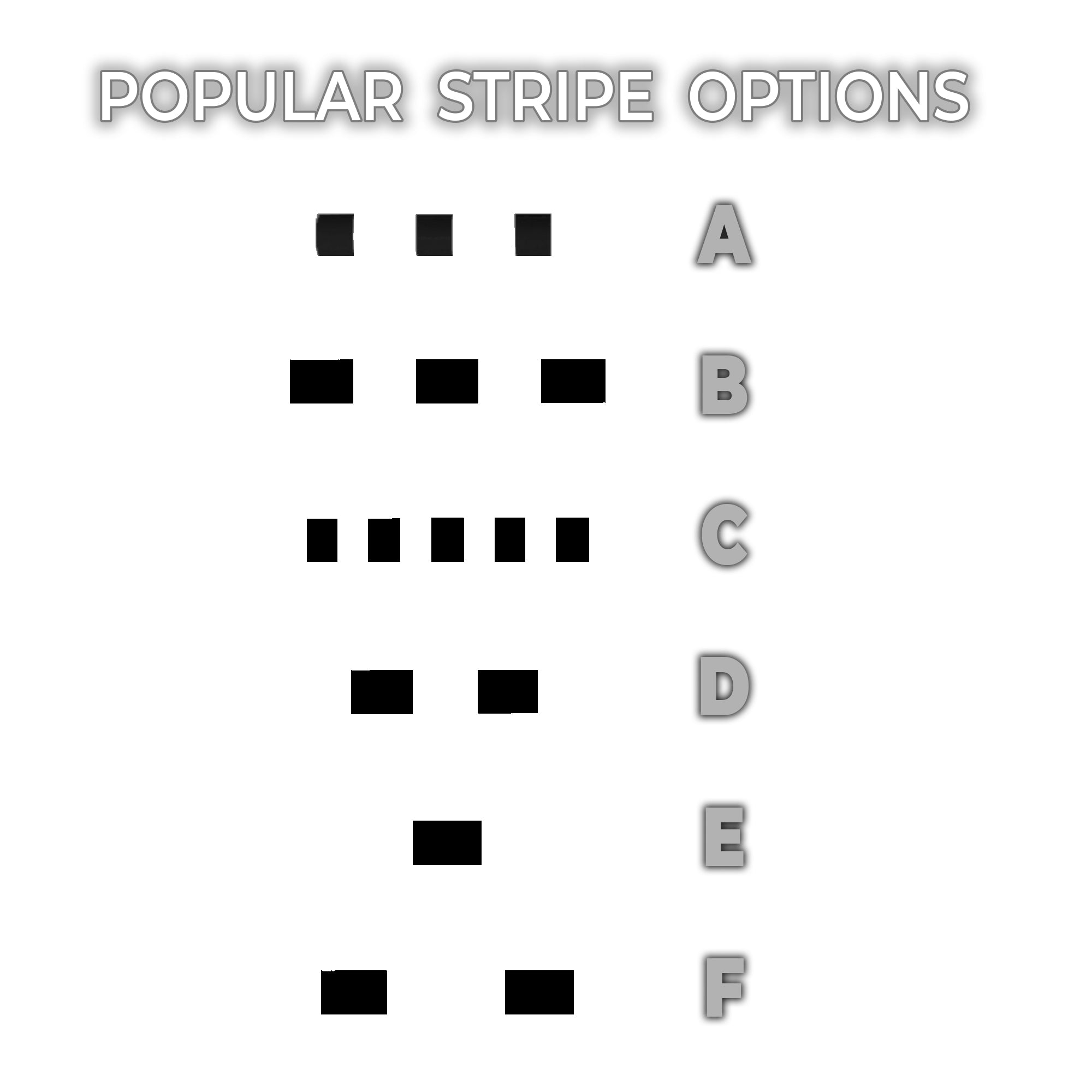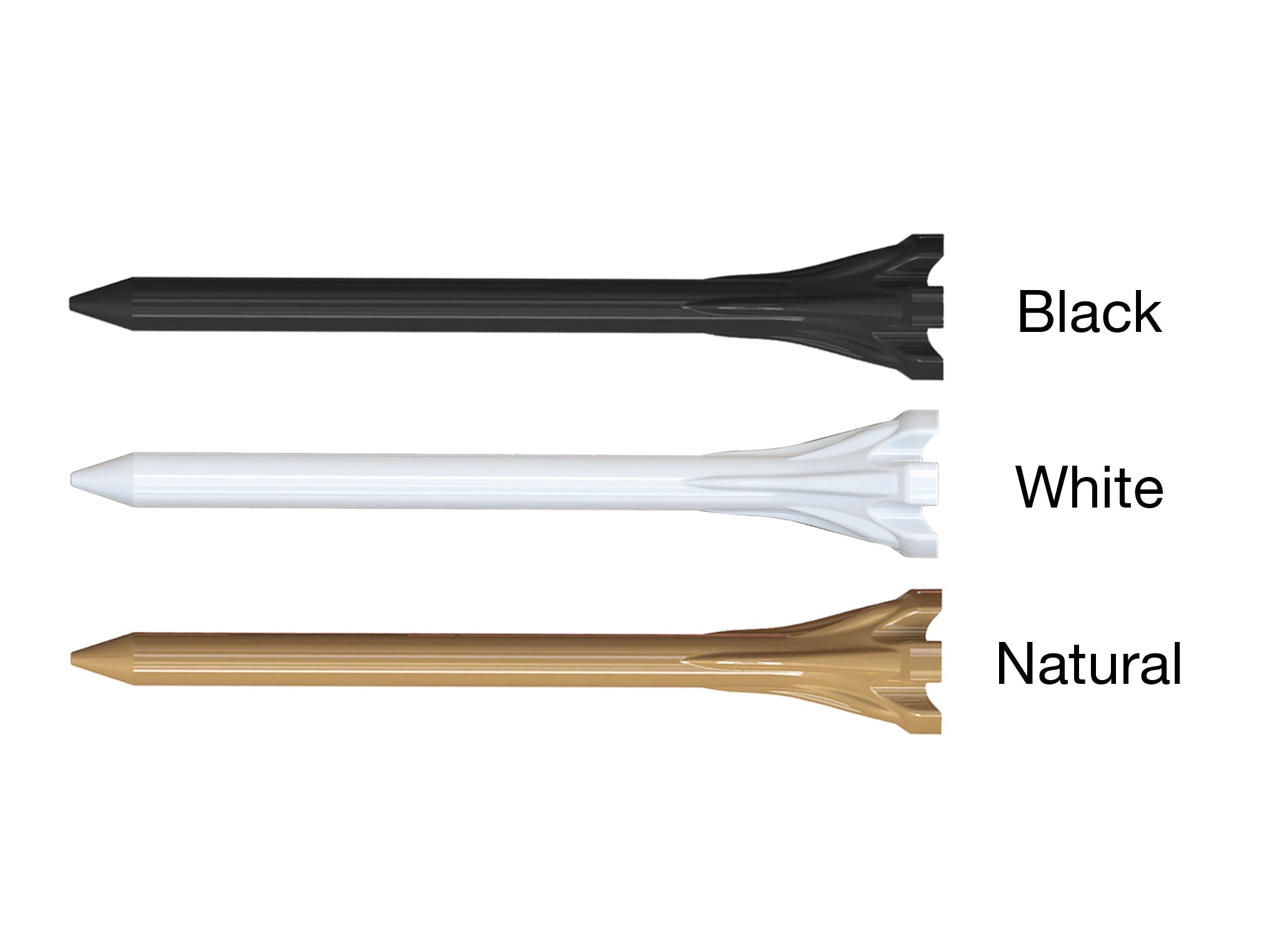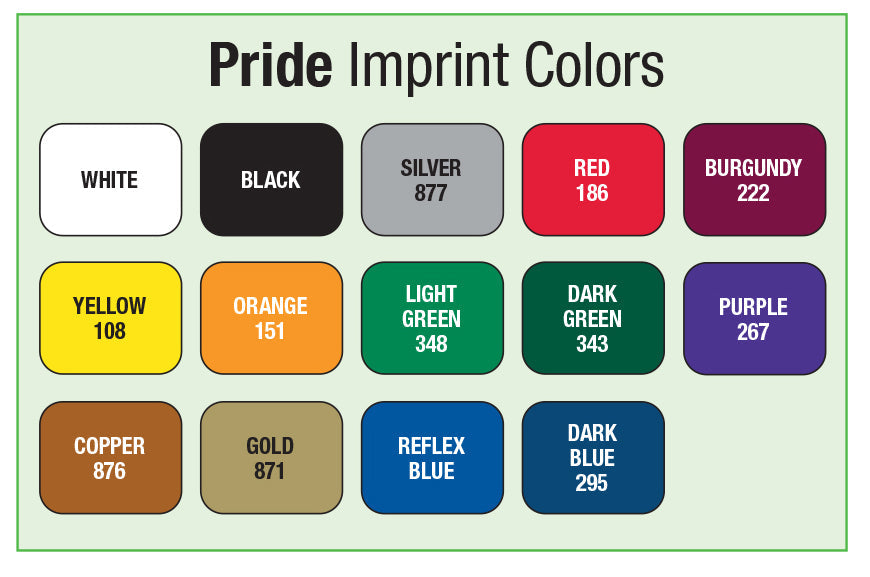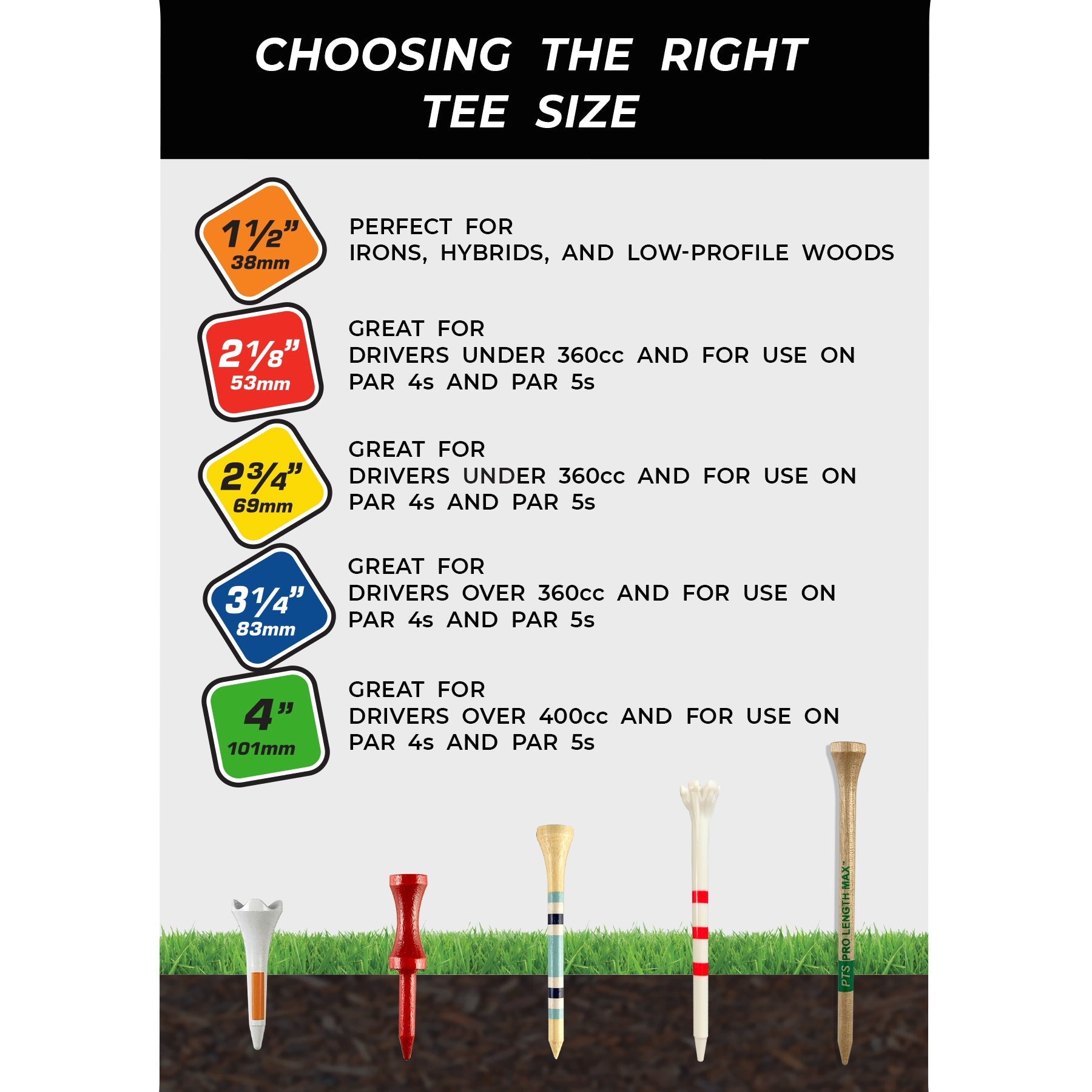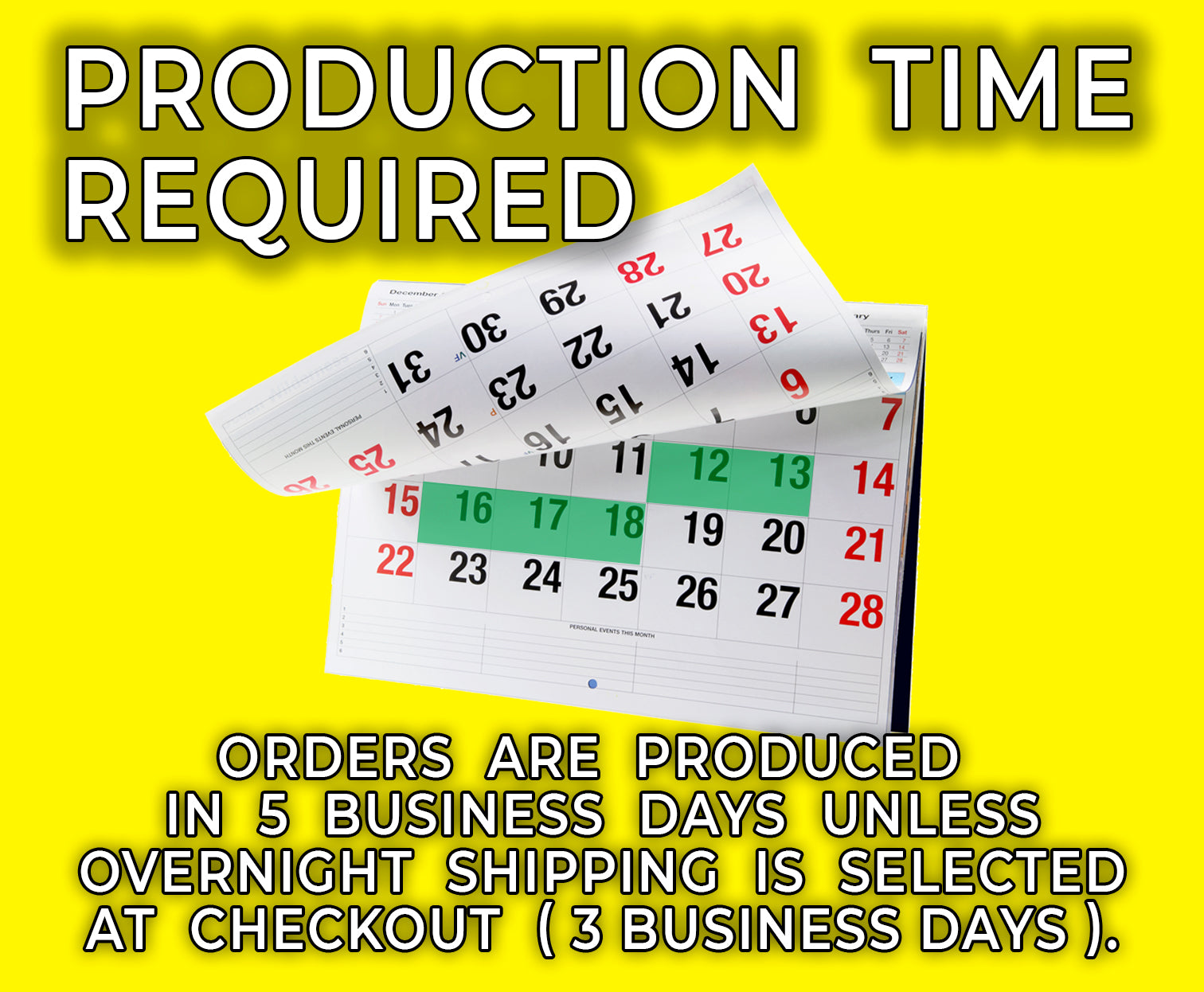 2 3/4" Zarma FLYtee™ Custom Striped Golf Tees
The CHAMP Zarma FLYtee™ is a performance tee that will increase your distance and accuracy from tee to green. Its durable plastic design and a 6-prong head makes it easier to place the ball on the tee and keep it stable. With its added durability and contoured cup, this tee gives top performance to all golfers... from amateurs to professionals.

Choose your custom stripes on any tee color with any imprint color! Choose from any option A - F, or select G to send in custom stripe detail. When sending in custom stripes, just let us know the length of the stripes and the gaps in between!

Production time required: Orders on average take about 5 business days to produce and are shipped via ground shipping. Need it sooner? Choose Overnight shipping at checkout and we will rush production to 3 business days and overnight shipping (4 total business days).

See our Artwork Preparation Guide and Frequently Asked Questions for more information and tips.