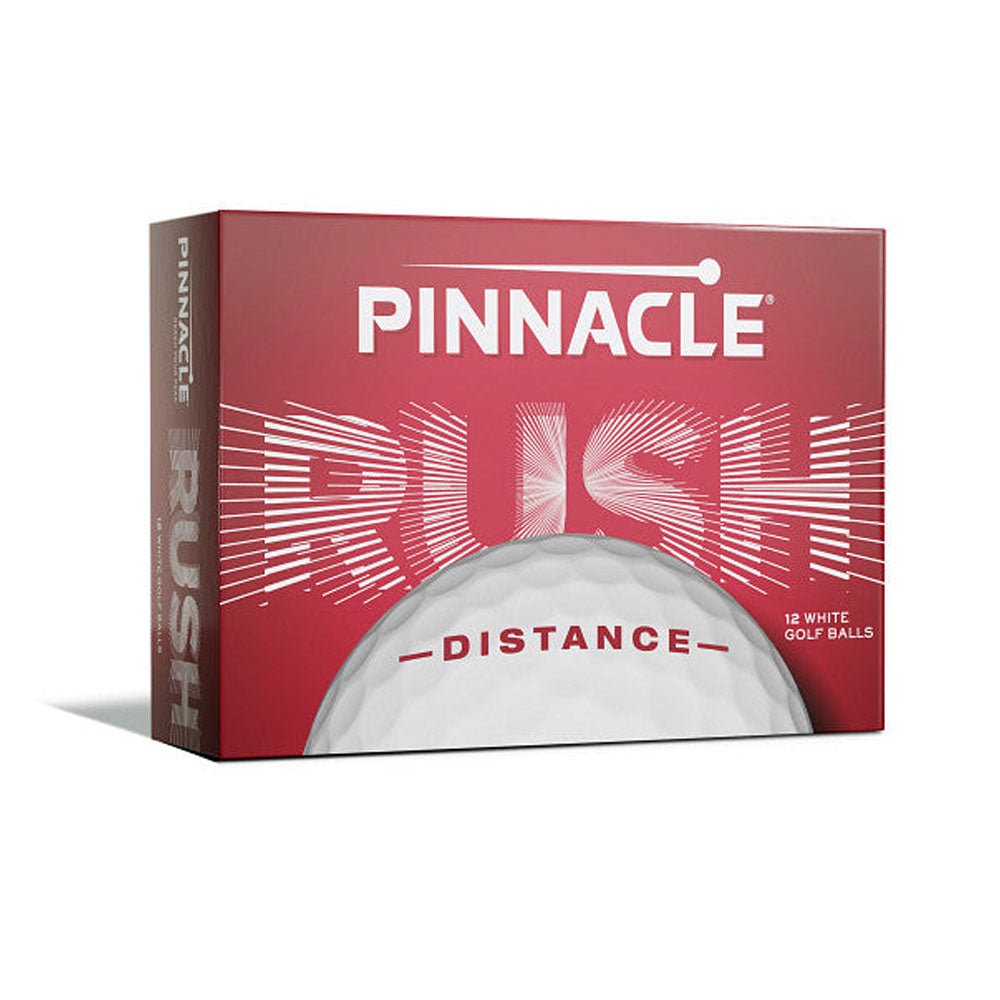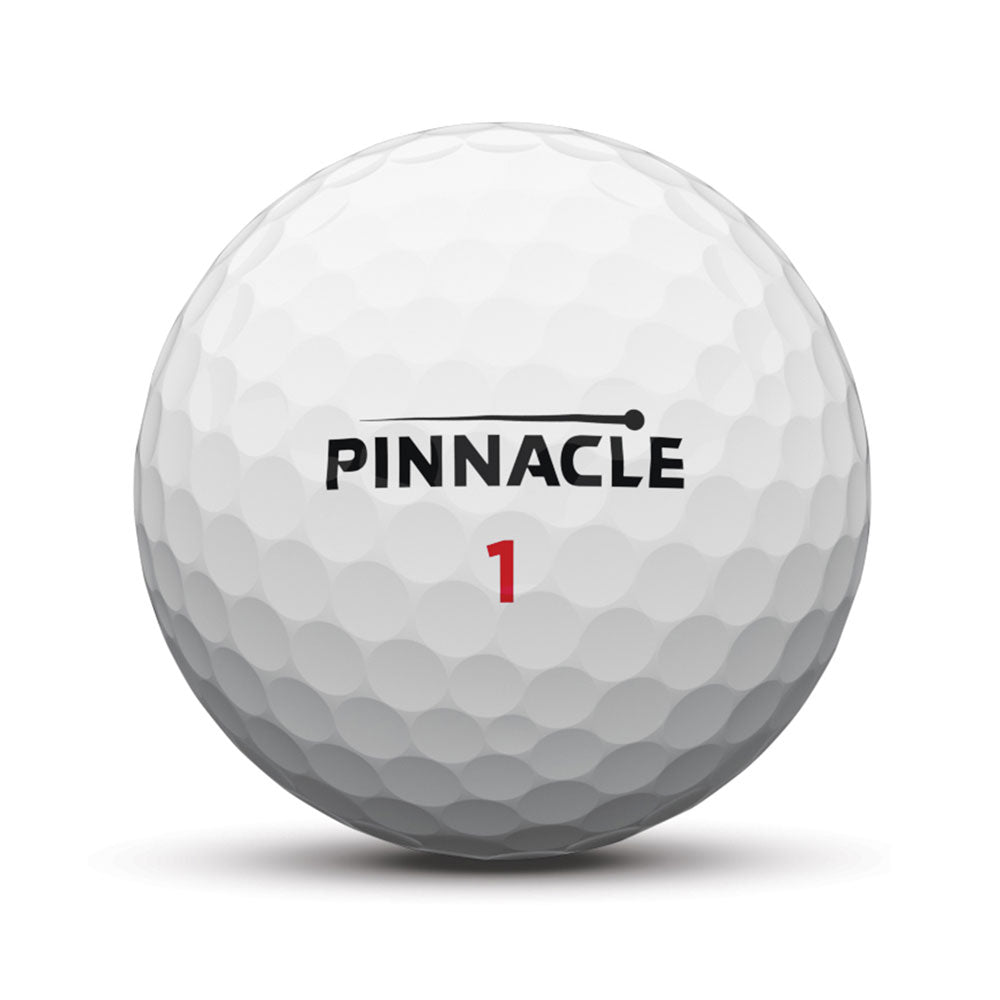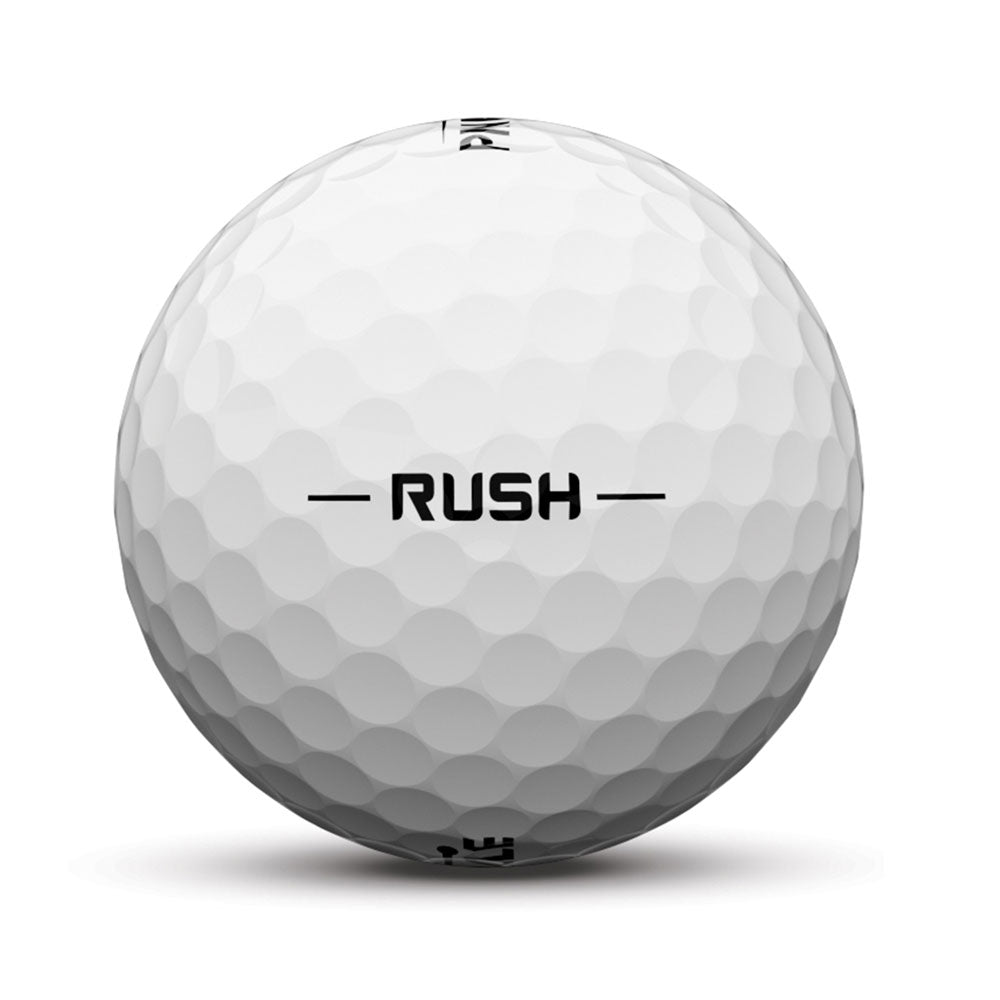 Pinnacle Rush - Custom Logo Imprint
How long will it take to receive my Pinnacle Custom Logo imprinted order?
Pinnacle Custom Logo imprinted orders are shipped 4 weeks after Artwork Proof approval. Approvals received after 12:00 PM Eastern Time will be processed the following business day. Shipping time is in addition to production time.
Transit/Shipping Time:
• Ground (Standard): 5-7 business days
• 3-Day (Expedited): 3 business days
• Next Day Air (Express): The following business day
Customization: Logo Imprinted
Maximum Print Area is 0.75" x 0.75"
12 box minimum
Questions? 877-205-0661
RUSH for Distance
The new Pinnacle Rush is designed to deliver extraordinary distance helping golfers of all abilities hit it farther with every club. The high energy solid core along with a soft cover and advanced icosahedral dimple design with 332 dimples combine for a powerful, consistent ball flight for long distance with every club while maintaining a great soft feel.
Product Positioning
Dialed-up distance for peak performance
Product Performance
Extraordinary distance with every club
Player Benefits
Longer shots off the tee
Longer iron distance
Consistent and powerful ball flight
Soft feel
Technology
High energy solid core
Soft, durable cover
Advanced icosahedral dimple design with 332 dimples
There are 12 logo golf balls per box printed with your 1 to 4 color logo. Logo golf balls are packaged in 4 sleeves of 3 balls.