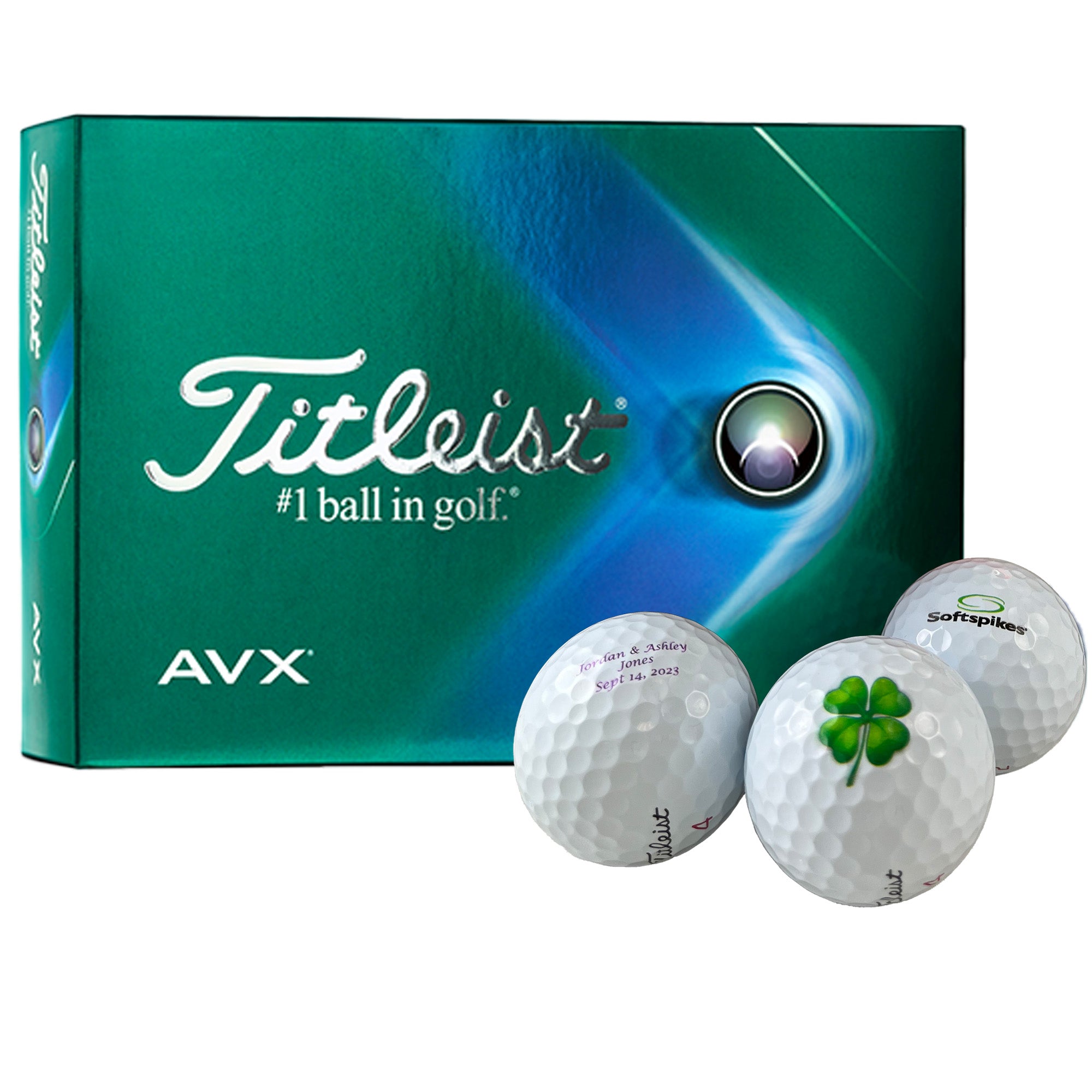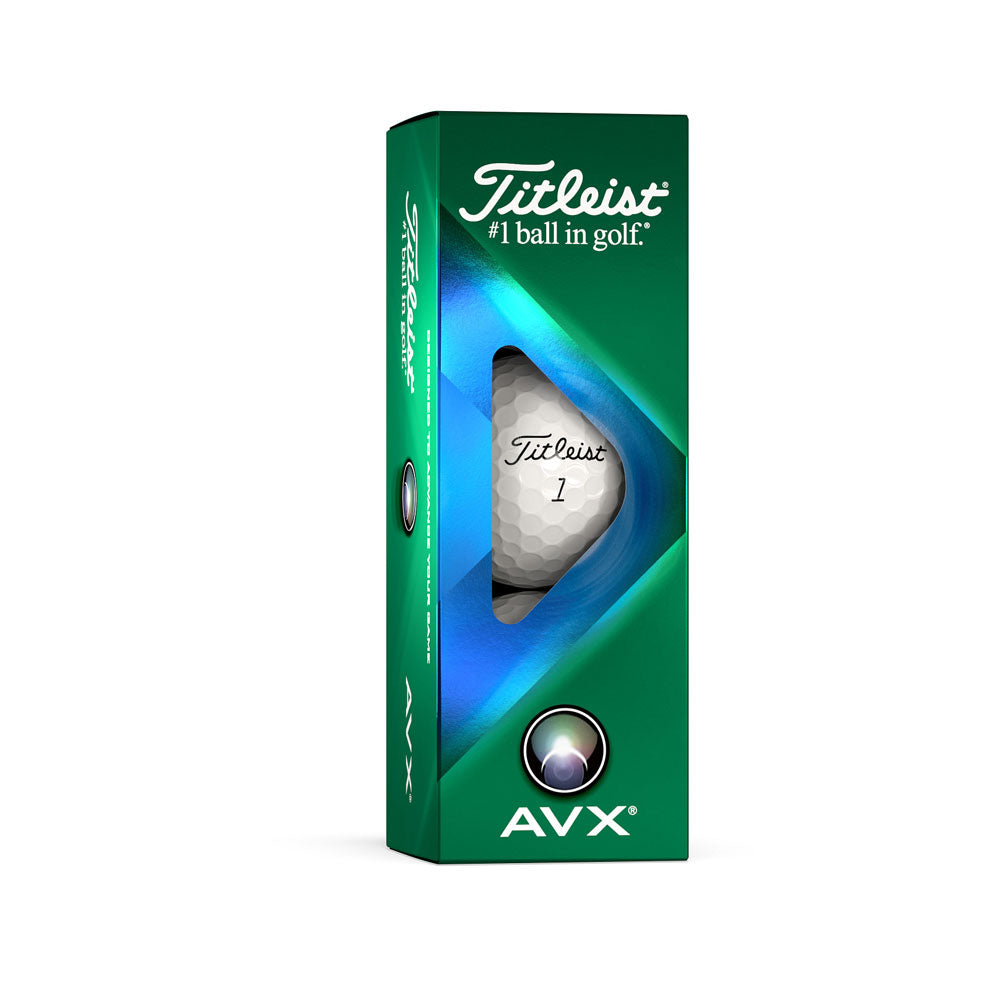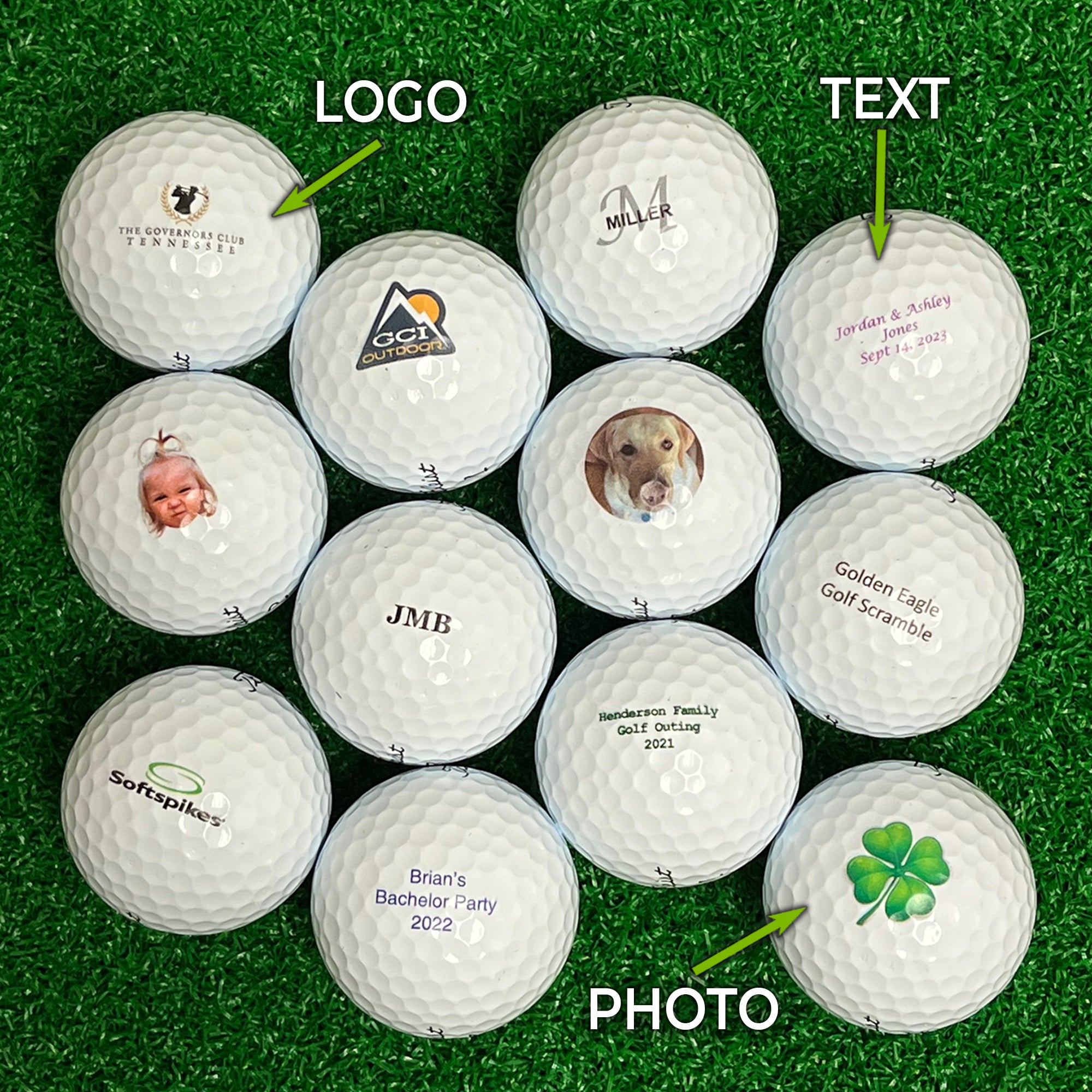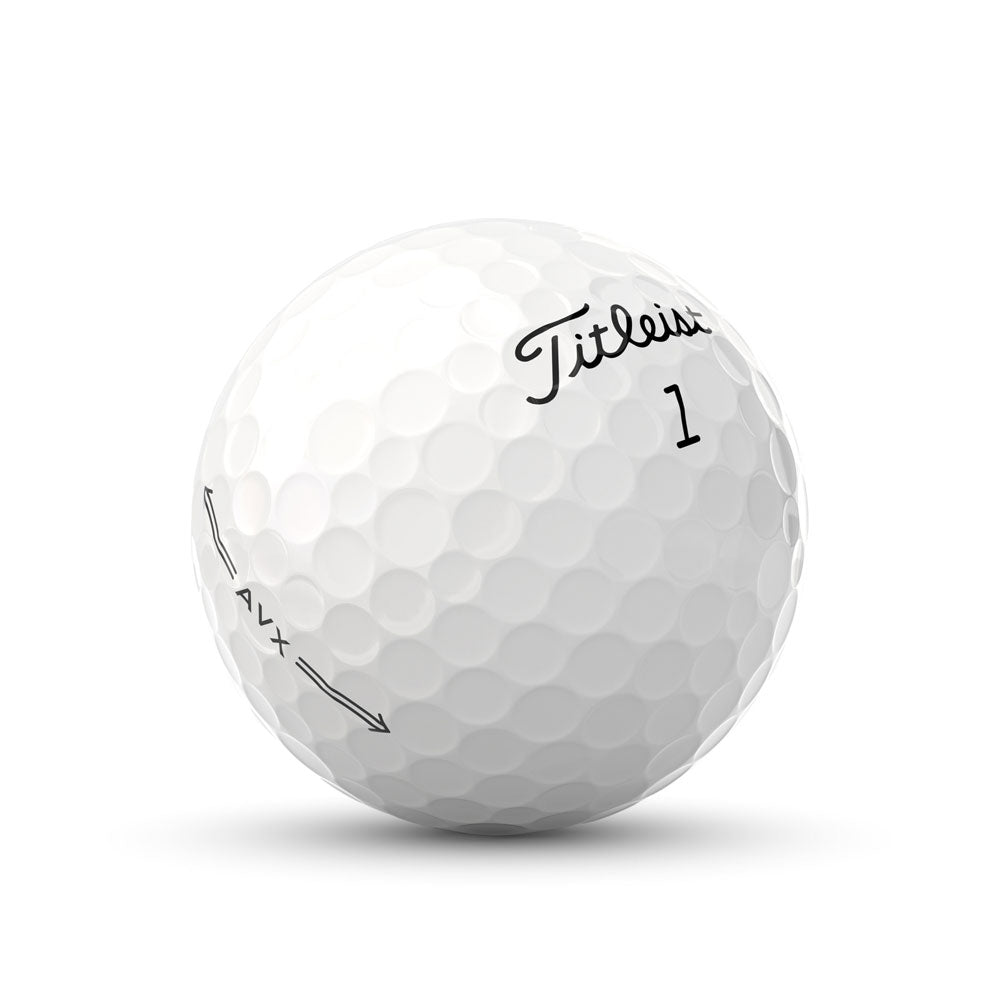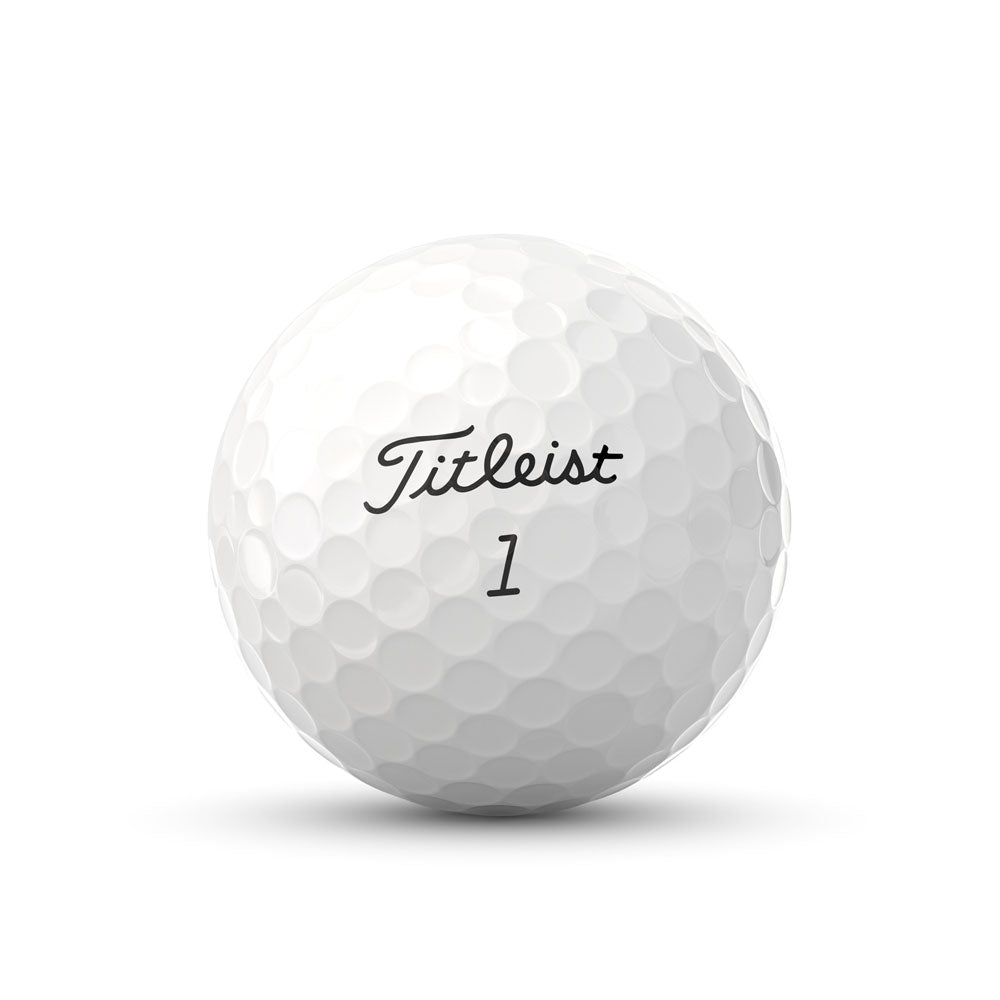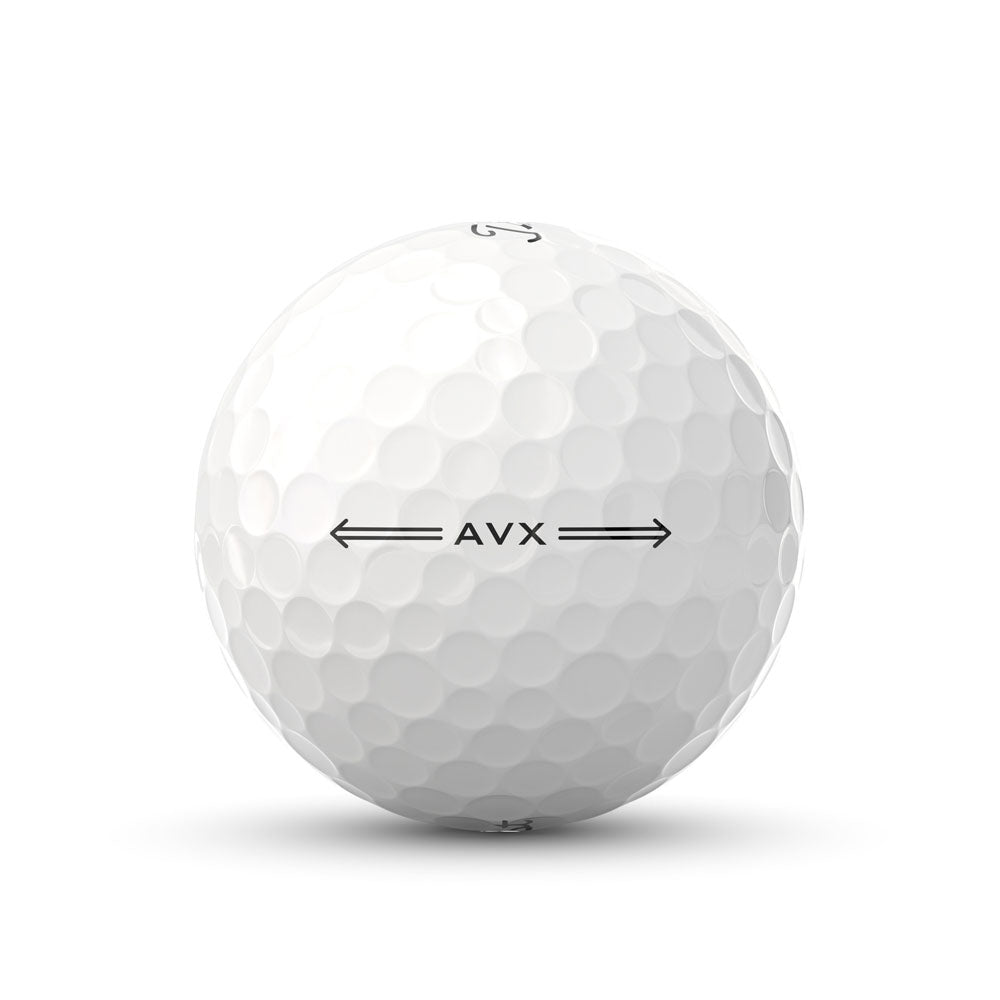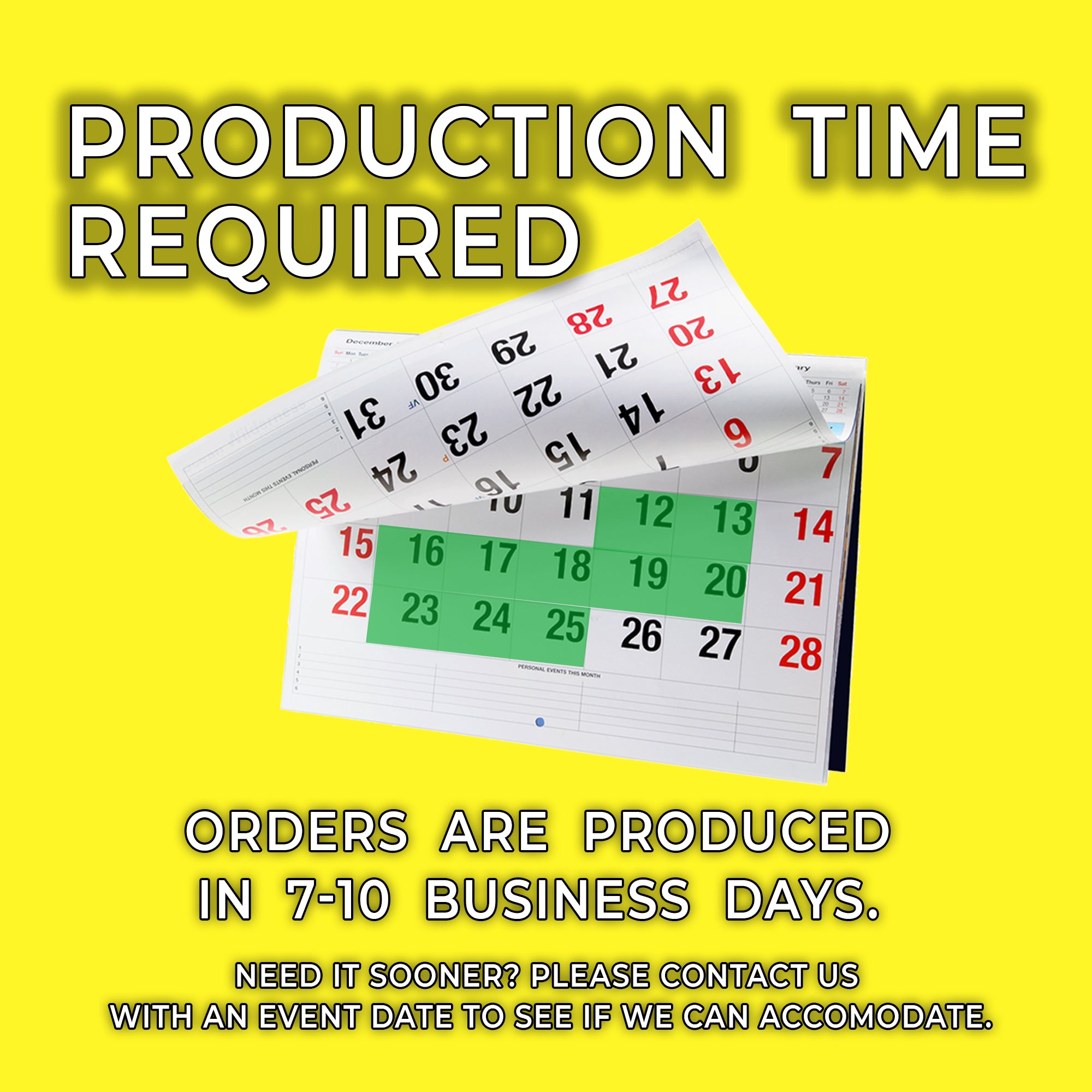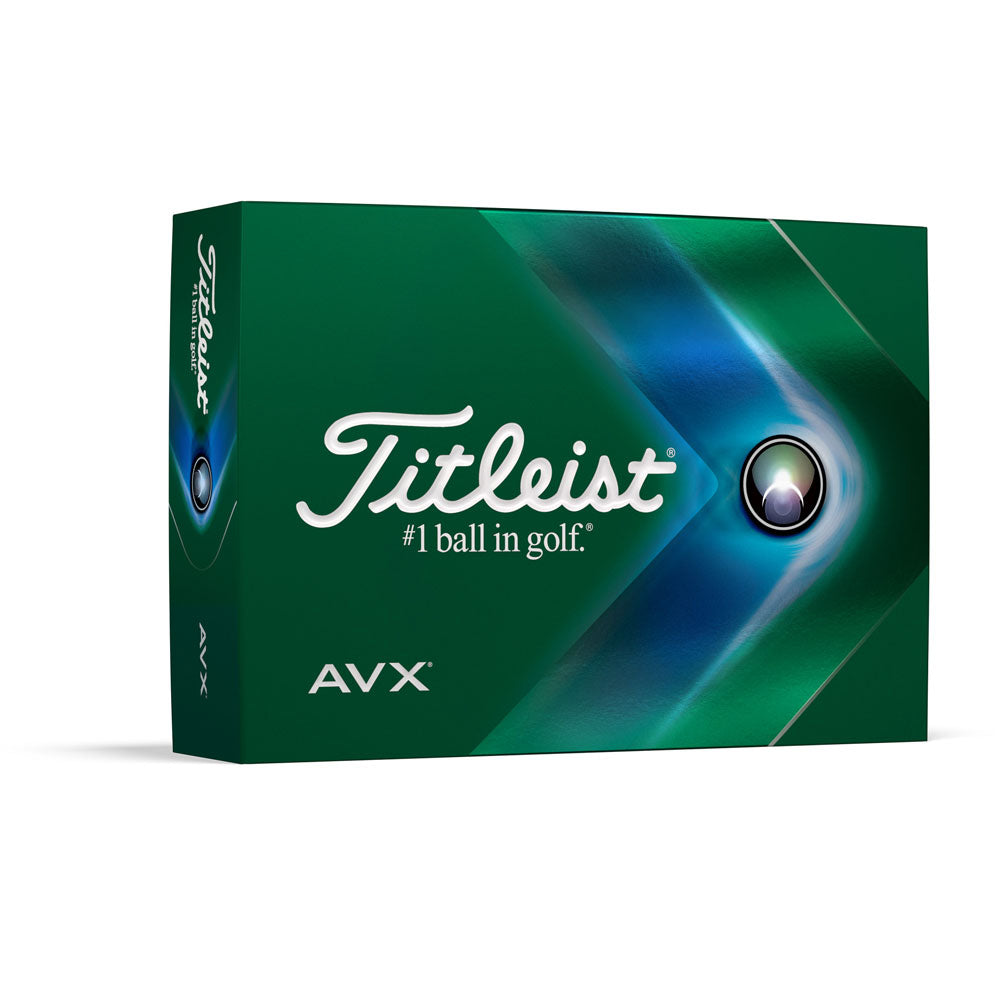 Titleist AVX - Custom Text Imprint
How long will it take to receive my Titleist Custom imprinted order?
Titleist Custom imprinted orders are shipped within 8 business days after the artwork is approved. Orders over 6 dozen will ship within 20 business days. Shipping time is in addition to production time.

Need your large order sooner? Titleist Tour Speed, Tour Soft, Velocity, and TruFeel all ship within 8 business days, regardless of order size.
Transit/Shipping Time:
• Ground (Standard): 5-7 business days
• 3-Day (Expedited): 3 business days
• Next Day Air (Express): The following business day
Customization: Text Imprinted
Questions? 877-205-0661
Customize with up to three lines of text!
- Use up to 17 characters per line including spaces.
- If 4 characters or less are entered in all lines - 11pt. font will be used.
- If 5-8 characters are entered in all lines - 9pt. font will be used.
- If 9 characters or more are entered in all lines - 8pt. font will be used.
Titleist AVX: Remarkable Distance & Exceptionally Soft Feel
The New Titleist AVX golf ball utilizes breakthrough core, cover and aerodynamic technology. AVX is a premium performance golf ball for golfers who prioritize distance and extremely soft feel with a piercing, low ball flight. It has been engineered to be the lowest flying, lowest spinning and softest feeling high performance golf ball in the Titleist line.
Player Benefits
Remarkable Distance and Penetrating Flight
Very Low Long Game and Iron Spin
Exceptionally Soft Feel


Premium Scoring Control
There are 12 Titleist AVX golf balls printed with your custom message in each box. Each 12-ball box has 4 sleeves inside that each contain 3 Titleist AVX logo golf balls.