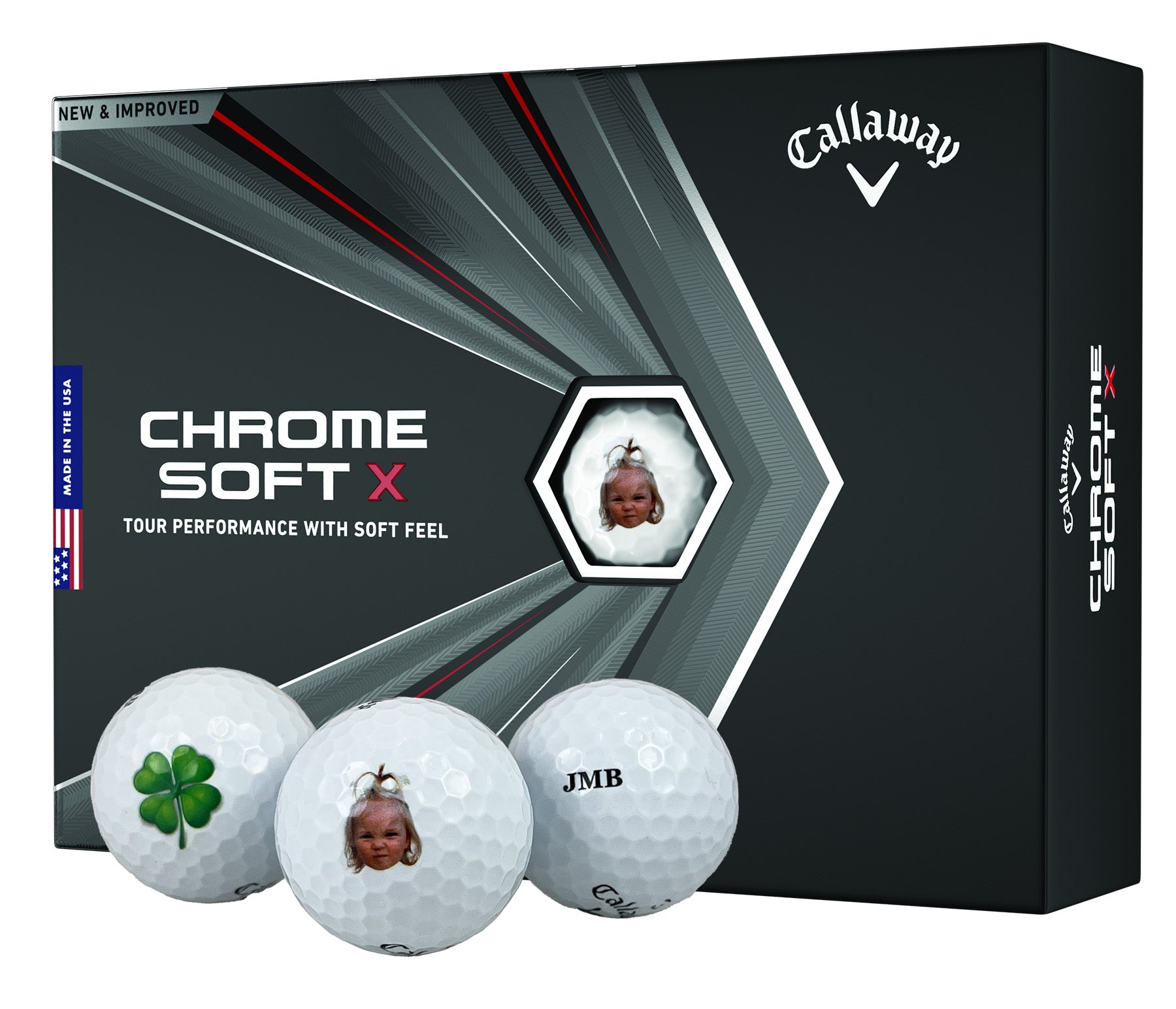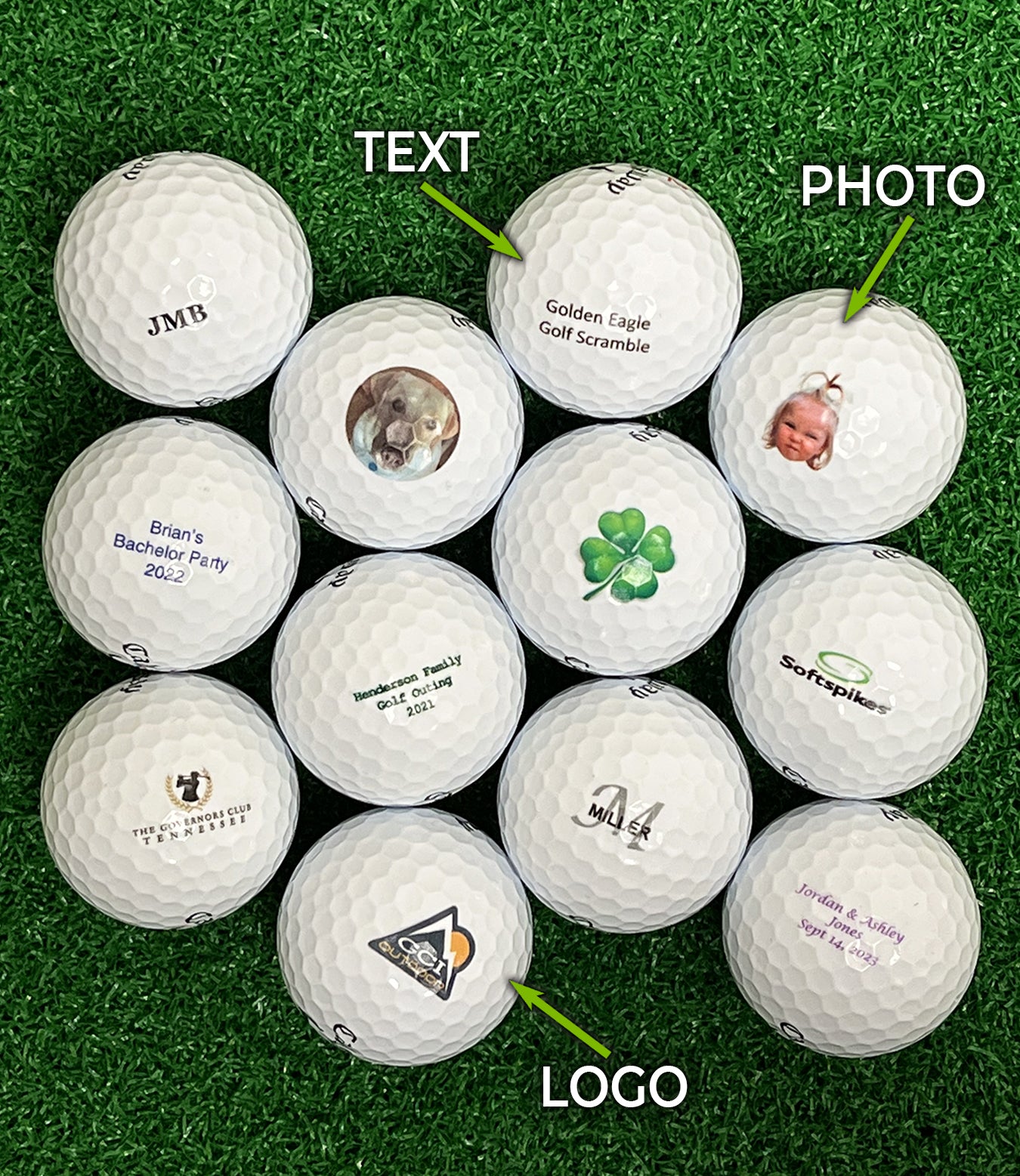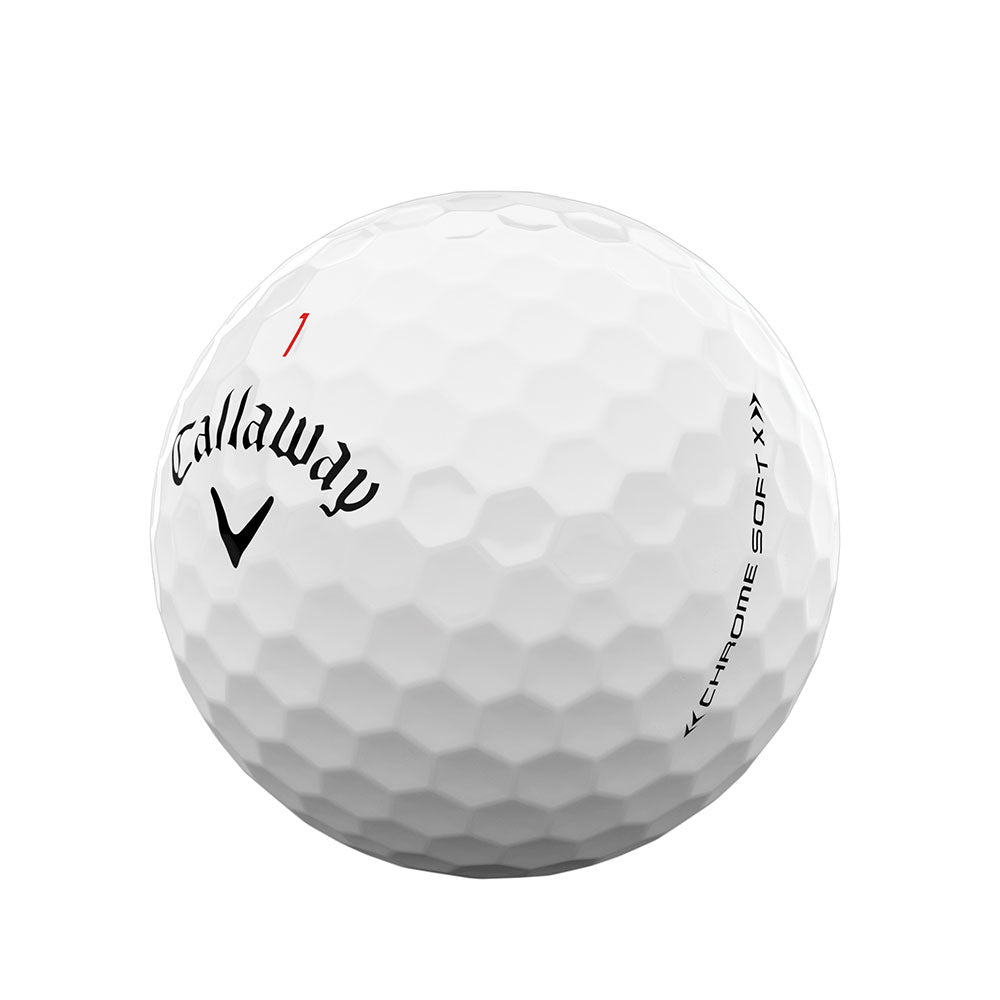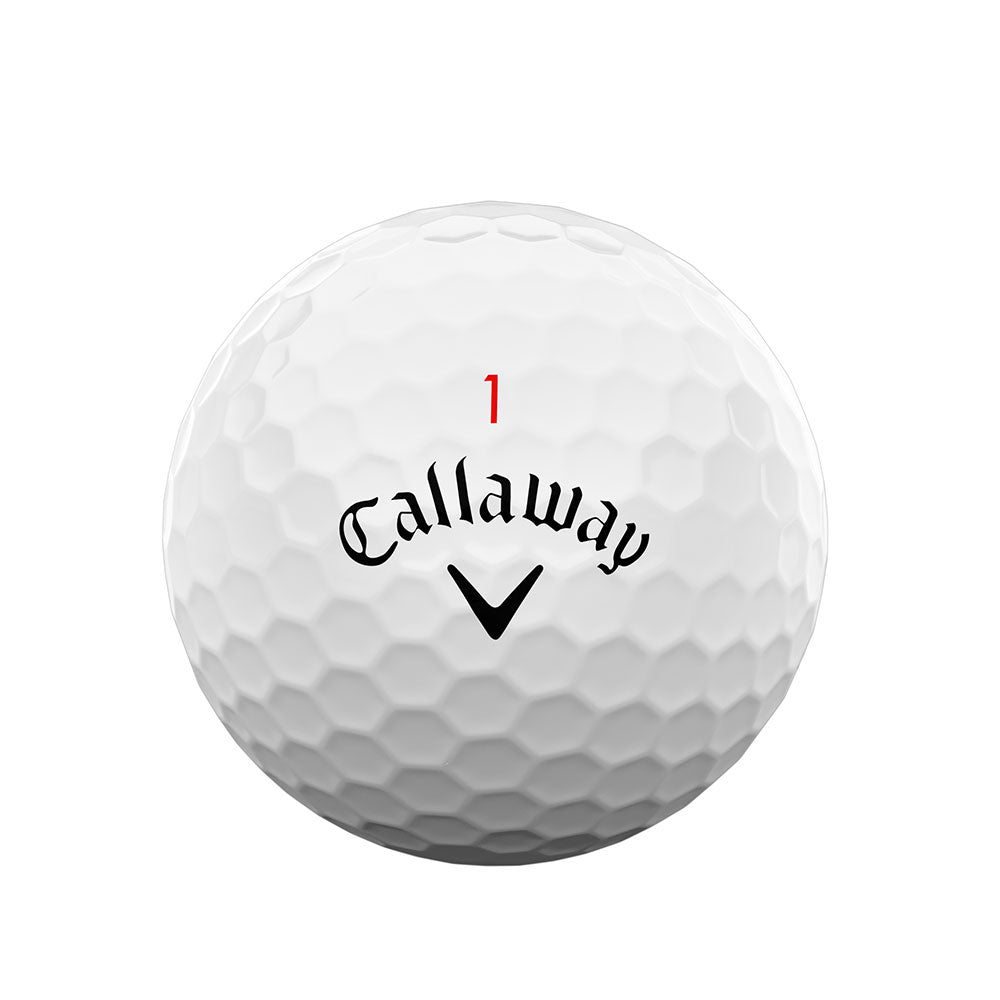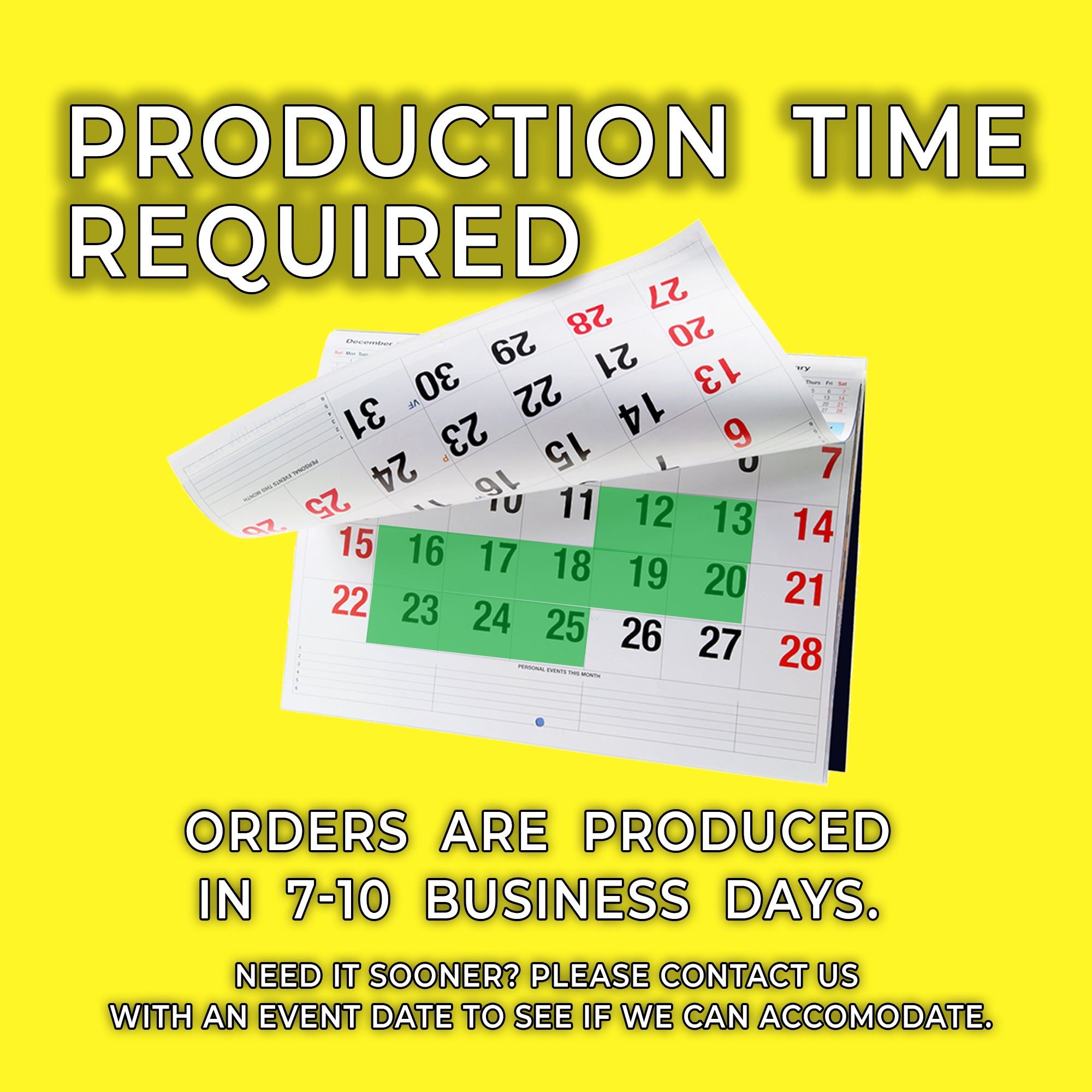 Callaway Chrome Soft X - Custom Text Imprint
How long will it take to receive my Callaway Custom Text imprinted order?
Callaway Custom Text imprinted orders are shipped five (5) business days after order is received. Orders received after 12:00 PM Central Time will be processed the following business day. Shipping time is in addition to production time.
Transit/Shipping Time:
• Ground (Standard): 5-7 business days
• 3-Day (Expedited): 3 business days
• Next Day Air (Express): The following business day


Customization: Text Imprinted
Questions? 877-205-0661

Customize with up to three lines of text!
- Use up to 17 characters per line including spaces.
- If 4 characters or less are entered in all lines - 11pt. font will be used.
- If 5-8 characters are entered in all lines - 9pt. font will be used.
- If 9 characters or more are entered in all lines - 8pt. font will be used.
- Font used for imprint is a san-serif / block style font
Large SoftFast Core Increases Speed and Distance
High speed core design is significantly larger for increased ball speed and distance through the bag. This core also works with the mantle system to deliver the highest resilience and speed.
Maximum Ball Speed and Consistent Spin From A New High Speed Dual Mantle System
An entirely new mantle system for increased ball speed. The Soft Inner Mantle and a highly resilient Firm Outer Mantle work together to generate increased ball speed off the club face. This innovative system is specifically created to increase total distance.
Exceptional Feel and Spin Control from A New, Thinner Urethane Cover
Extremely durable, resilient, and thinner cover material increases ball speed and creates lower spin on full shots, while maintaining high spin and control around the green.
Longer Distance and Consistent Trajectory From New Optimized Aero Design
Reduces drag for increased overall distance, with a consistent, penetrating ball flight for optimum trajectory.
Which Ball Should You Play?
Chrome Soft: Increased Distance, Consistent Ball Flight, Incredible Feel & Control, Optimized Aerodynamics
Chrome Soft X: Fast Ball Speed & Distance, Increased Workability & Spin Control, Great Feel, Optimized Aerodynamics